Gwyneth Paltrow confesses she 'ended up' with her late dad by marrying Brad Falchuk
Opening up about how she chose her husband as he remained her of her late dad, Gwyneth Paltrow says she fell in love with Brad Falchuk's eyes and heart.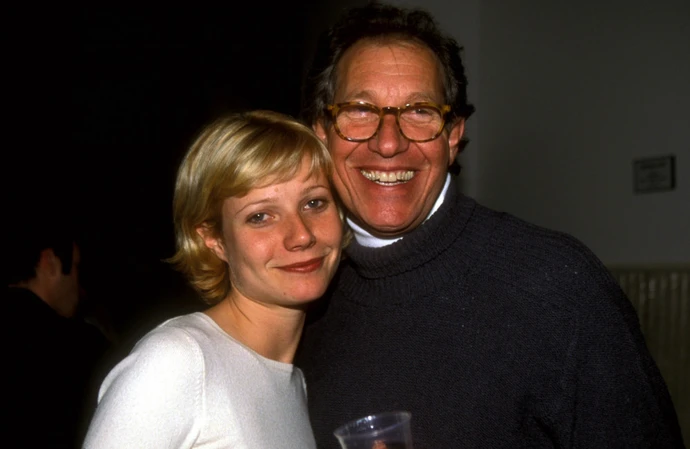 Gwyneth Paltrow has admitted she effectively married her dad as her husband reminds her so much of the late TV producer.
The 'Sliding Doors' Oscar-winner, 51, got hitched to Brad Falchuk – also a television producer – in 2018 and she admitted she fell in love with the 52-year-old's eyes and "heart" as they are so like those of her father Bruce Paltrow, who did from oral cancer complications in 2002 while on holiday in Italy to celebrate Gwyneth's 30th birthday.
She told People about Brad: "He has things that were reminiscent of my dad. It's like blue-eyed, Jewish, TV writer, with a heart of gold and a great sense of humour. I finally chose my dad."
Brad doesn't seem to mind the comparison as he says the actress is the "perfect wife".
He added to People in a joint chat with Gwyneth: "If she loves you, she is your champion.
"You doing well feels as good to her as her doing well. She literally screams when she hears good news from someone."
Goop founder Gwyneth was previously married to Coldplay frontman Chris Martin, 46, with whom she has daughter Apple, 19, and 17-year-old son Moses.
She is also stepmum to Brad's two children from a previous marriage – daughter Isabella, 19, and his 17-yaer-old son Brody.
Gwyneth also told People learning how to step-parent children in a blended family was initially "hard" but she and Brad now have the hang of it.
She added: "It's hard, and it's not intuitive, and nobody tells you how to do it. You just stick with it. Now, it's one of the things that brings me the most happiness in my life."
Gwyneth has told in the past how she struggled with the idea of becoming the "archetypal evil stepmother".
She said in an Instagram Story in September: "I did find it really hard at first. You know? There's no book on this. Nobody tells us what to do.
"And in fact, all of the existing media around what a stepmother is casts us in this evil, villainous light."