Jerry O'Connell and Rebecca Romijn's 'eye roll' over John Stamos book
Jerry O'Connell and Rebecca Romijn had a 'bit of an eye roll happening' after the actress' ex-husband John Stamos branded her 'the devil' as he promoted his memoir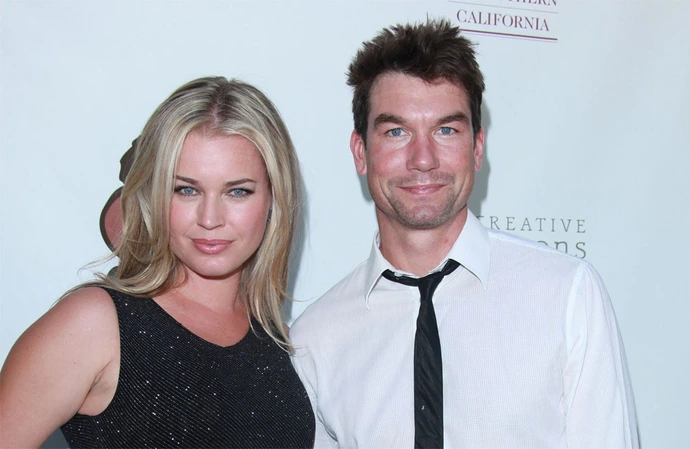 Jerry O'Connell and Rebecca Romijn had a "bit of an eye roll" after John Stamos branded her "the devil".
The actress' ex-husband opened up about their bitter divorce in his book 'If You Would Have Told Me' and he made a series of unflattering comments about her as he promoted the tome - and Rebecca's second husband Jerry has now revealed the reaction at home.
He told Andy Cohen on his SiriusXM radio show: "There's like a little bit of an eye roll happening with each other. But it's pretty crazy when your kids come out for breakfast and they go, 'Hey, mom, your ex has a book out and called you the devil. What are your thoughts?'"
Rebecca and John were married for five years before they finalised their divorce in 2005 and as he promoted the book, the actor told PEOPLE the split was "shattering" but he finally acknowledged the part he played in the breakdown of their marriage. He said: "You start thinking, it's like, 'Oh, she wasn't the devil. Maybe I was as much to blame as her.' "It was very much the opinion that she dumped me because her career was going great and mine wasn't. I don't blame her for it. It was just the perception that people took. "Maybe they weren't wrong. She was doing great at that time and I wasn't."
Despite all the publicity surrounding the book, Jerry went on to admit the couple haven't actually read it.
He added: "I have not read it. There was an interest in my household. But it's so funny, after hearing his interview beginning to end on 'The Howard Stern Show,' any interest of reading the book went away."
Jerry admitted the only part of the book the couple talked about was John's suggestion that he felt emasculated during his marriage to Rebecca after her career began to eclipse his once 'Full House' came to an end.
He said: "I think those are the only parts we were interested in our house, and we got to them and they were talked about ... I don't really need to hear about the casting process of famous sitcoms. That's not something that really interests us."
Jerry and Rebecca married in 2007 and they are parents to twin 15-year-old daughters Dolly and Charlie.