Denise Van Outen splits from boyfriend Jimmy Barba: 'We remain great friends'
After she was left heartbroken by her cheating ex Eddie Boxshall, actress Denise Van Outen has now revealed she and her property developer lover have decided to part ways despite him rescuing her from heartache.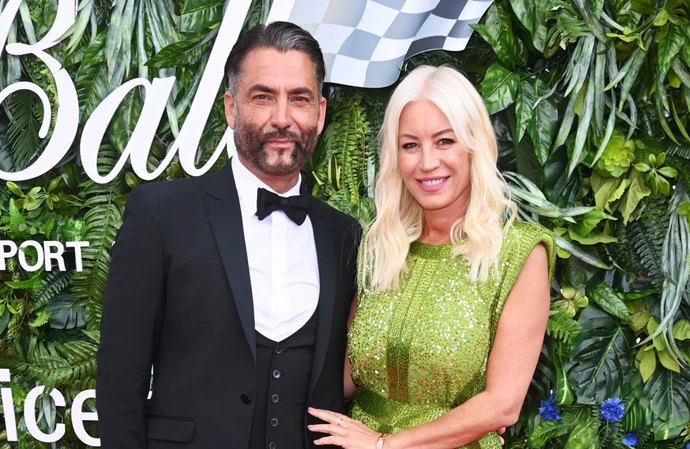 Denise Van Outen has split from her boyfriend Jimmy Barba.
The 49-year-old went public with her romance with the property developer, 55, last year not long after she split from her cheating ex Eddie Boxshall, 50, but has now announced they have called it quits.
She told The Sun on Monday (13.11.23) about the break-up: "We have decided to part ways but we remain great friends and our families and children are still in touch."
Denise and Jimmy got together after they were introduced by All Saints singer Shaznay Lewis, 48, and the TV presenter and actress said she did not feel the need to vet Jimmy as she knew those closest to her would never set her up with someone she couldn't trust.
They recently appeared to be inseparable and have posed together on numerous red carpets and posted cosy images of themselves on holidays.
Jimmy's last post of a picture of Denise came more than six weeks ago.
Denise said in September about their romance: "I am in a really good relationship now. Jimmy is lovely."
The presenter, who has daughter Betsy, 13, with her performer ex-husband Lee Mead, 42, who she divorced in 2015.
She was left devastated in 2022 when she found out her then boyfriend Eddie had been messaging other women.
He admitted swapping up to 20 sex texts behind her back and Denise told The Sun about Jimmy rescuing her from heartache: "Obviously those things weren't nice to go through, but where I'm at now with Jimmy, who has such a good energy, everything was worth it.
"Honestly, I feel like I'm in a nice, happy, good place. I wouldn't change anything."