Holland Taylor shares secret to long-lasting romance with Sarah Paulson
Holland Taylor has revealed her romance with Sarah Paulson remains happy and stable because they 'each follow our own path' and have struck a 'good balance'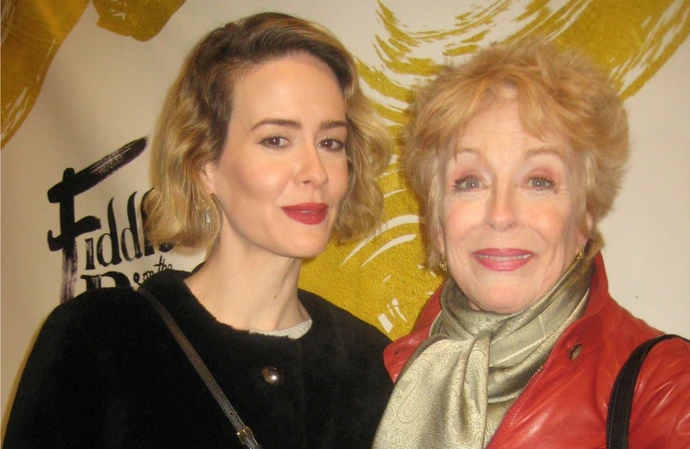 Holland Taylor's romance with Sarah Paulson remains happy and stable because they have found a "good balance".
The 80-year-old 'Two and a Half Men' star has been dating 'American Horror Story' actress Sarah, 48, since 2015 and they remain as secure as ever as they approach the 10-year point of their relationship - and Holland says the secret to their lasting love is enjoying some time apart.
She told New York Post column PageSix: "I think we each follow our own path so we're not exactly the same. We do some things separately so everyone gets to be true to what they believe. She's much more social, and I like a little bit of alone time, so I have that. She spends some time with friends and not with me, so it's a good balance."
Sarah previously admitted she second-guessed her decision to go public with the relationship, but went ahead with the plan anyway.
Speaking in 2017, she told The Edit: "It occurred to me, 'Should I not [talk about my relationship]?' And then I thought, 'Why would I not?' The fact I'm having this thought is wrong. But I had a moment of societal concern; wondering if, maybe, people who didn't know that about me would be like, 'Wait, what?' But then, you know, I did it anyway."
She also later defended the romance over their 32-year age gap - insisting there is less criticism of age differences in heterosexual relationships.
Sarah told The Observer newspaper: "I don't remember people going nuts about Michael Douglas and Catherine-Zeta Jones, in terms of their age difference.
"For me, that seems to be the predominant interest in my relationship with Holland, what would be perceived by some as the strangeness of it, or the unlikelihood of it. I think people are fascinated by it, because it's so not typical. "Except for if you look around at plenty of well-known or recognisable couples, when they're heterosexual couples, it just runs rampant, and I don't see anybody becoming obsessed by those relationships."