Hannah Waddingham secretly dated huge music star last year: 'She snuck him into Eurovision!'
Hannah Waddingham secretly dated a music star for a period of time in 2022 but had to call the whole thing off because of her growing career.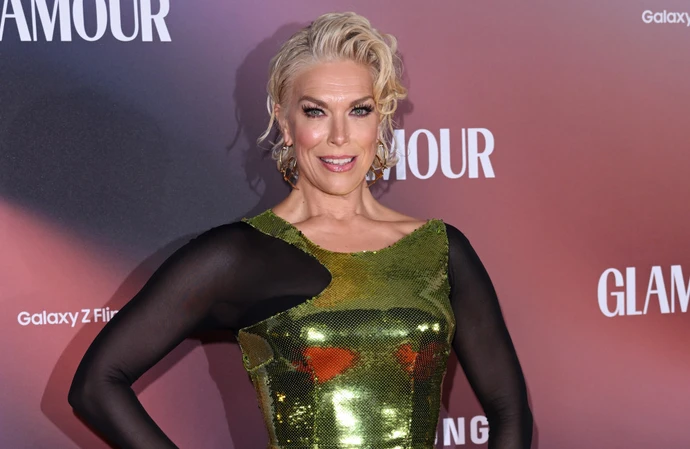 Hannah Waddingham briefly dated Alfie Boe.
The 49-year-old actress is these days best known for her starring role in 'Ted Lasso' alongside Jason Sudeikis but appeared in West End musicals in the years before she found global fame and, according to an insider, recently went out with 'Les Miserables' star Alfie Boe "a couple" of times towards the end of 2022.
A source told The Sun newspaper's Bizarre column: "Hannah and Alfie have moved in similar circles for years, but both had partners at different times. Towards the end of last year they went on a couple of dinners at places like Scott's in Richmond — where Ted Lasso is set.
"With Hannah's career massively in the ascendancy, she was keen to let her work, not personal life, do the talking so they deliberately kept things quiet."
The insider went on to add that it was "especially hard" to keep things away from the glare of the media when Hannah was preparing to take the reins on the Eurovision Song Contest earlier this year, but she was still able to "sneak" Aflie in and keep things quiet.
The source said: "It was especially hard to keep things under wraps during the madness of Eurovision when all the spotlight was on her.
"But they managed to sneak Alfie in backstage and kept things low-key."
Hannah has eight-year-old daughter Kitty with former partner Gianluca Cugnetto, whilst famed tenor Alfie split from his wife Sarah - with whom he has Grace, 15, and 11-year-old Alfred - after 16 years of marriage.
However, less than a year later, things have said to "fizzled out" between Hannah - who has roles confirmed in upvoming Hollywood films 'The Fall Guy'm
"Things have fizzled out but they remain on friendly terms.