I used to be wild, says Megan Fox
Hollywood star Megan Fox has confessed to having had a "temper" during her younger years.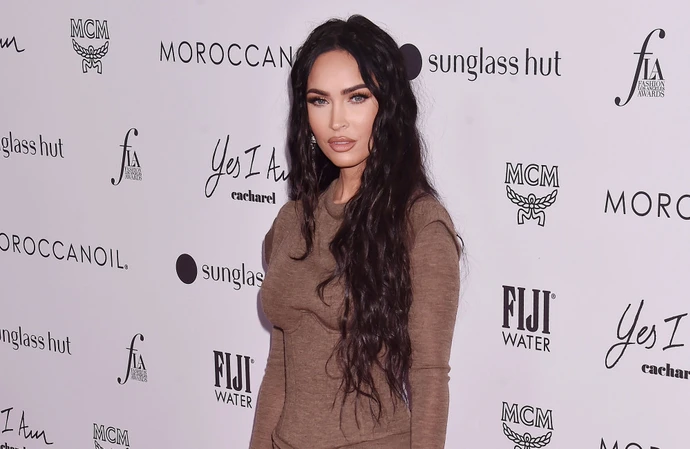 Megan Fox was "wild" during her younger years.
The 37-year-old actress has revealed that she once painted "a Friedrich Nietzsche quote" on the walls of her ex-boyfriend's house in a fit of anger.
During an appearance on 'The Drew Barrymore Show', the Hollywood star confessed: "When I was young and I did have a temper and I was wild, I got mad and I took a bunch of paint and I painted a Friedrich Nietzsche quote all over his walls so he had to repaint his house afterwards.
"It was a really angry quote about how life is futile, you suck basically."
Megan actually has a Nietzsche quote tattooed on her back.
The quote reads: "And those who were seen dancing were thought to be insane by those who could not hear the music."
Megan - who didn't name the ex-boyfriend - admitted that she would do other similar things during her younger years.
The actress - who is currently in a relationship with Machine Gun Kelly - added: "That gives you an idea of what I was capable of."
Meanwhile, Megan recently likened her past relationships to "war".
The 'Transformers' star - who was married to actor Brian Austin Green between 2010 and 2021 - also admitted that relationships can be "ugly".
She told PEOPLE: "Relationships are complicated. For most of us it's not a fairy tale. Relationships are not pretty. They are ugly."
Despite this, Megan believes that she's been able to become a "more whole" version of herself because of her relationship struggles.
The movie star said: "Sometimes they are a war. But through a wound enters an opportunity to grow and become a stronger, more whole version of yourself."