King Charles' charities rebranded to reflect accession
Ahead of King Charles 75th birthday, a number of his charities have been renamed to reflect his accession to the throne.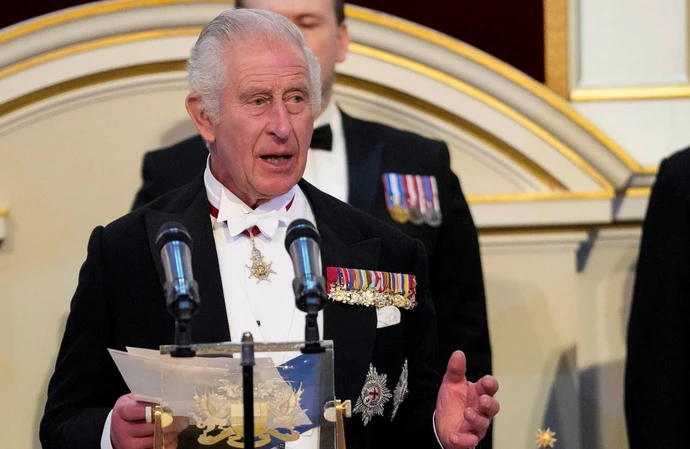 The Prince's Trust has been renamed The King's Trust.
King Charles turns 75 next week and ahead of his milestone birthday, Buckingham Palace have announced a series of charities he founded when he was still Prince of Wales have been renamed to reflect his accession to the throne 14 months ago.
The Prince's Trust will become the King's Trust, the Prince of Wales's Charitable Fund will be known as King Charles III Charitable Fund, and the Prince's Foundation will be renamed the King's Foundation.
Insiders claimed the move has been made to draw a distinction between the monarch and his son Prince William, who is now the Prince of Wales.
A royal source told the Daily Telegraph newspaper: "There is sometimes confusion about whose organisations they are.
"Prince William has his own foundation and so the name change makes it clear that these are organisations affiliated with the King."
The proposals had been under consultation for several months, with the king consulted but ultimately the directors and trustees of the organisations agreed the decision.
A source said: "This has been under consideration for some time.
"There have been months of polling and consultation as well as due diligence around risk and opportunity.
"Ultimately, everyone is very happy. The changes mark a new chapter which happens to coincide with the King's birthday."
Shortly after Charles took the throne following the death of his mother, Queen Elizabeth, the charities had said they had no plans to change their name.
John Booth, Prince's Trust chairman, noted the organisation had "built a reputation" over its 46 years in operation under the banner.
He added: "It is our full intention to continue this vital work under the name of the Prince's Trust."
In July, the Prince's Countryside Fund - which Charles established in 2010 to support family farms and rural communities - was renamed and is now known as the Royal Countryside Fund.