Andrew Scott 'encouraged' not to be open about sexuality
Andrew Scott can understand why he was advised to keep his sexuality hidden but is glad he eventually ignored the suggestion.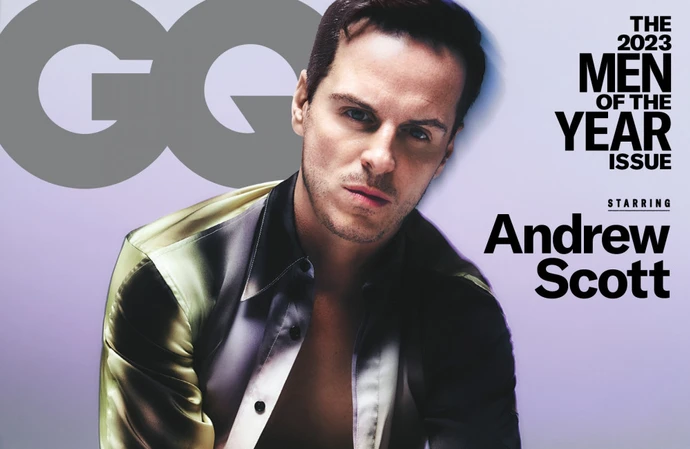 Andrew Scott was "encouraged" to keep his sexuality private to succeed as an actor.
The 'All Of Us Strangers' star can "understand" why he was told it would be best not to tell the public he was gay in case it had a negative impact on his career but he is glad he "eventually" spoke openly about his personal life.
Speaking to the new issue of Britain's GQ magazine ahead of the GQ Men Of The Year Celebration 2023 in association with BOSS, he said: "I was encouraged, by people in the industry who I really admired and who had my best interests at heart, to keep that [to myself ], I understand why they gave that advice, but I'm also glad that I eventually ignored it."
The 47-year-old star recalled being "fearful" of his sexuality as a teenager.
He said: "There was so much of me that was quite fearful, actually, and ignoring that side of me. What's difficult sometimes for gay people is that you don't get to experience this sort of adolescence where you go, 'Oh, my God, I like that person, do they like me back?' "
And although Andrew went through "pain" as he prepared to come out to his family, he now thinks of it as a "gift" because of how loved he felt afterwards.
He said: "I had a very happy childhood, but there's an inevitable pain that you have to go through when you have to take a risk telling your family something about yourself.
"I really do think that that is a gift now, because to have to risk everything, and for your family and friends to say 'We accept you no matter what,' that's a real feeling of love that you get confirmed at a very young age, that actually some people who aren't queer don't get.
"I mean, some queer people aren't so lucky."
Despite the attention he received for playing the hot priest in 'Fleabag', Andrew insisted he never felt "objectified".
He said: "I think there's a difference between objectification and admiration. So no, I didn't, it didn't ever bother me."
Read the full interview with Andrew at https://www.gq-magazine.co.uk/article/andrew-scott-interview-2023