'I'm much more than a sexual being': Julia Fox' label frustration
Julia Fox gets frustrated at being branded a sex object.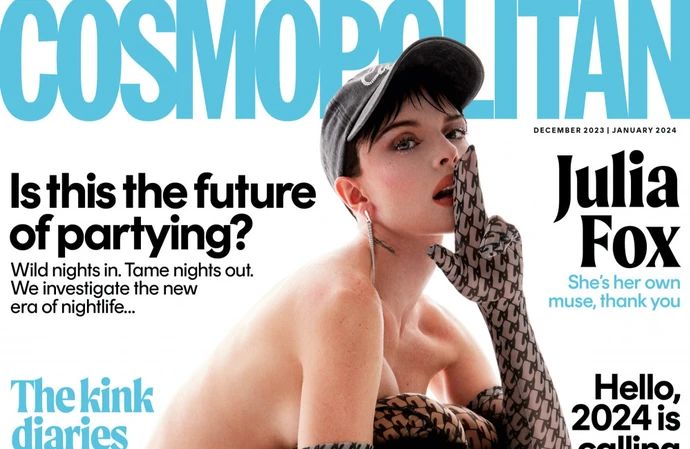 Julia Fox has insisted she is more than just a sex object.
The 'Uncut Gems' actress wants her body to be "celebrated" but expressed her frustration at being labelled over her decision to wear skimpy clothes, insisting there is no need for her decisions to be viewed as sexually-motivated.
She told the December/ January issue of Cosmopolitan UK magazine: "Women's bodies should be celebrated and shouldn't just be viewed as sexual objects. Anyone getting mad at me for showing a lot of skin has slapped this label on me as a sexual being. But I'm so much more than that – and sex is the last f****** thing I do with this body. I'm proud of my body. Why wouldn't I wear something revealing, really cool and artsy? Why choose to interpret my body as a sexual object?"
The 33-year-old star - who has two-year-old Valentino with ex-husband Peter Artemiev - hailed her body a "miracle" because she carried her son.
She added: "My body is so tough. It made another body. It is a miracle. I am so, so strong…He is my anchor."
Julia - who dated Kanye West earlier this year - admitted her dating past is "tough" to look back on because she was often a "victim".
She said: "My early encounters with men are tough to look back at. Same shit, different face…I have an understanding now that I was a victim, but feeling like a victim never feels good. It doesn't feel empowering.
"It felt very vulnerable…but in writing about it, I would just power through – I couldn't stop – knowing that I'm not unique in those experiences that so many women go through.
"I'm speaking and writing with young women today in mind. I want my overall message to be that you can always change your life. Decide you want to do this very thing now, or decide you don't want to do that any more – it's never too late to turn it around."
The 'No Sudden Move' actress won't be ready to date again for some time.
Asked when she will be open to another relationship, she said: "Maybe when my son is like...six. That could be a time when maybe I start to put myself out there to meet someone who works as much as I do, and maybe also has children so they understand that they'll never come first to me."
The full Julia Fox interview can be read in the Dec/Jan issue of Cosmopolitan UK, on sale from 14th November or online at http://www.cosmopolitan.com/uk/juliafox.