'Aretha was trying to work out if Annie was totally gay': Dave Stewart recalls tensions in the studio when Eurythmics worked with Queen of Soul
Dave Stewart admits recording 'Sisters Are Doin' It for Themselves' with Aretha Franklin was "awkward" because she was so "wary" of Annie Lennox.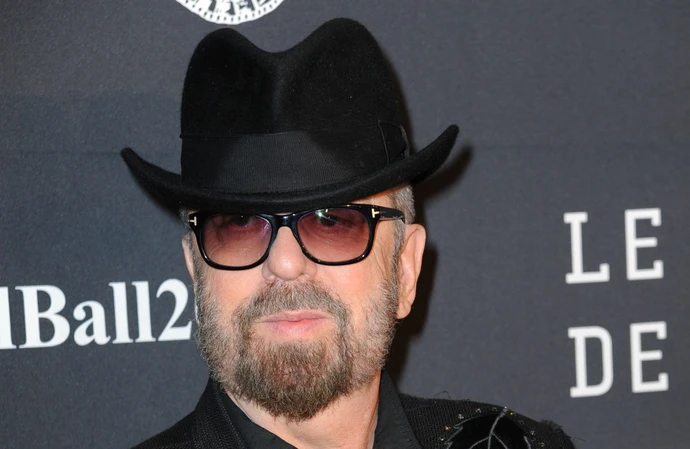 Aretha Franklin was "very wary" of Annie Lennox and couldn't figure out if the Eurythmics singer was "totally gay" because of her androgynous image.
The late Queen of Soul teamed up with the duo on their 1985 feminist anthem 'Sisters Are Doin' It for Themselves' and Dave Stewart admitted she didn't hit it off with his bandmate - who has been married three times, to Radha Raman, Uri Fruchtmann and current spouse Mitch Besser - when they were in the recording studio and was suspicious of the message they were sending with the song.
Speaking to the Daily Telegraph newspaper, Dave recalled: "Aretha had stayed up half the night making fried chicken, and Annie was a vegan, so that was a bit awkward. Aretha was very wary of Annie with her cropped hair.
"She said 'Look, these lyrics, 'ringing on their own bells', 'sisters doin' it for themselves,' what exactly are we supposed to be doing?'
"She was trying to work out if Annie was totally gay and she was doing a gay anthem."
The 71-year-old musician also reflected on working with the late Sinead O'Connor - who died in July aged 56 - on her 2000 album 'Faith and Courage', dismissing suggestions she was "crazy" and praising her "genius" talent and "great" sense of humour.
He said: "She had a great sense of humour and she would laugh a lot, falling about laughing, really enjoying herself. And then, you know, she might come in one day really worried, and she wanted to keep the door closed. She had that side to her.
"But she was amazing. I've seen her make up songs on the spot, just sit there and sing, and all the words totally make sense, and everything rhymes, and it's really heartfelt, just genius. She was trying to explain what was going on, and everybody thought she was crazy. But she wasn't crazy."