Prince William reflects on one year as the Prince of Wales: 'I want to actually bring change!'
Prince William wants to take royal duties "a step further" with his approach to social leadership as he vows to "stay focused" amid his bid to bring change.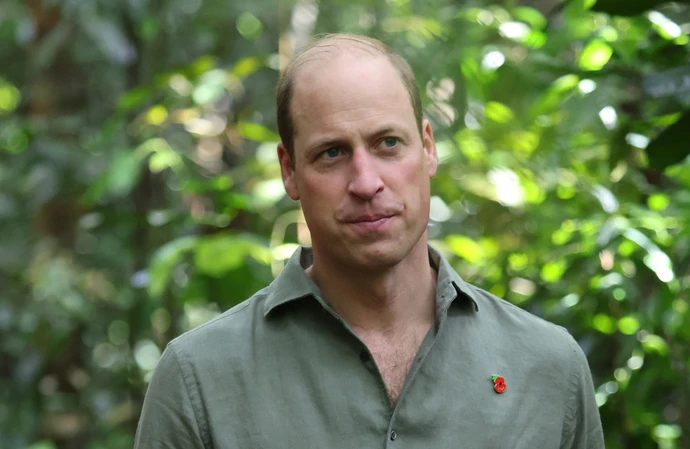 Prince William wants to take royal duties "a step further" with his approach to social leadership.
The 41-year-old royal became the Prince of Wales upon the death of his grandmother Queen Elizabeth in September 2022 and has now admitted that he wants to "bring change" to important causes such as homelessness and mental health as he reflected on his first year as heir to the throne.
Speaking to reporters in Singapore at the conclusion of his Earthshot Prize event, he said: "So I think the thing that ties it all together for me is about social leadership. That's what I'm trying to find my way in is I care about so many things and previously the family have been very much spotlighting brilliantly and going round and highlighting lots - I want to go a step further.
"I want to actually bring change and I want to bring people to the table who can do the change if I can't do it. And so it's all about progressing, helping and advancing particular social causes that need to be given more support."
The future king - who is married to Catherine, Princess of Wales, and has Prince George,10, Princess Charlotte , eight, as well as five-year-old Prince Louis with her - went on to add that he wants to "do more" than simply be a patron of charitable organisations and vowed to "stay focus" as he strives to offer a "better future" for those in need.
He said: "I've been in the homelessness sector for a long time now, and so rather than just being patron I want to do more, I want to actually build the homes, I want to provide them with the mental support, all the employment and the education they might need.
"So it's all these wraparound services, it's kind of going deeper and longer, than it is the case of just having loads of causes that you sort of turn up and keep an eye on.
"It's more about how do I show my intent more? How do we do more for you? And give you a better, better future.
"But you have to remain focused, if you spread yourself too thin you just can't manage it and you won't deliver the impact or the change that you really want to happen."