Ryan Reynolds' kids 'obsessed' with Wrexham AFC
Ryan Reynolds bonds with his kids over their mutual love of Wrexham AFC.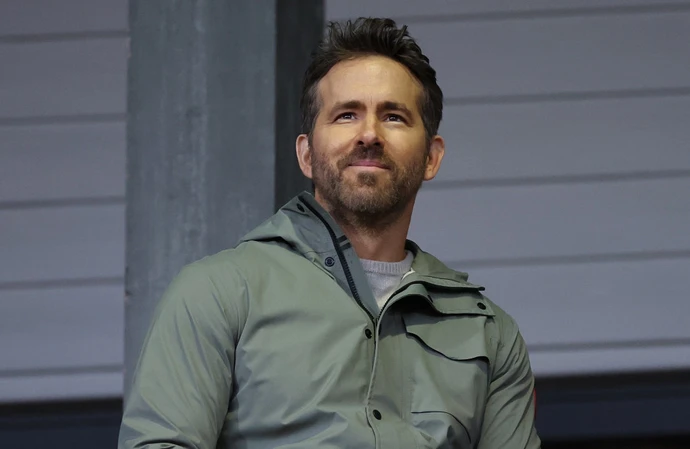 Ryan Reynolds' kids are "obsessed" with Wrexham Football Club.
The 'Deadpool' star - who has James, eight, Inez, seven, Betty, three, and an unnamed child welcomed in February - has revealed he and wife Blake Lively's brood have bonded with their dad over his love of the sport after he bought Wrexham AFC, based in Wrexham, Wales, with fellow actor Rob McElhenney, just like he did with his late father, James Reynolds.
During Tuesday's (07.11.23) episode of 'Welcome to Wrexham', he said: "My relationship with my father was almost exclusively tethered and held together by our mutual love of sports.
"My kids are obsessed with Wrexham. They're obsessed with Wrexham."
Ryan has taken some of his family to see Wrexham play.
The 47-year-old actor and 'It's Always Sunny in Philadelphia' actor, 46, bought the club to help it move back to the English Football League, after a 15-year absence, and they achieved their aim after Wrexham won promotion as champions of the 2022–23 National League.
Meanwhile, the Marvel star recently said the whole family is "doing great" after welcoming their new arrival and joked that his house is like a zoo.
He told People: "Look, we wouldn't do this four times if we didn't love it. "We're very excited. Everybody's doing great. Everybody's actually doing fantastic. I think if we hadn't figured it out by now, I think we'd be in deep, deep trouble. It's a zoo over here. This is my office here and to be honest I'll probably spend the rest of my life in here!"