Keanu Reeves: 'I like John Wick's grief'
Keanu Reeves has admitted he keeps returning to the John Wick character as he "likes his grief".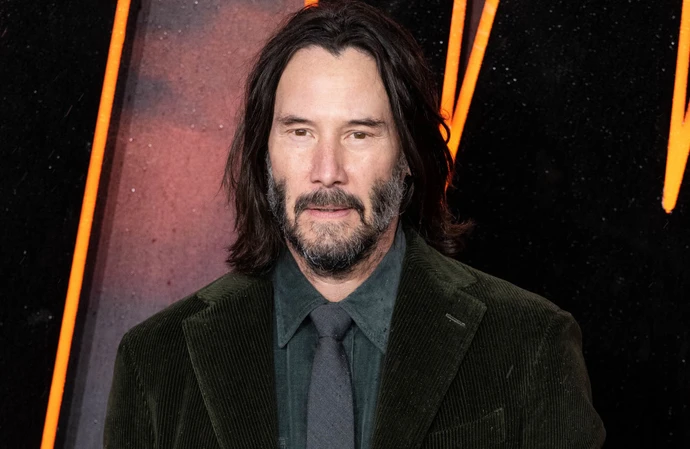 Keanu Reeves keeps playing John Wick as he "likes his grief".
The 'Point Break' actor, 58, is currently on the big screen playing the dog-obsessed hitman for the fourth time in 'John Wick: Chapter 4' and told why he loves the role at the premiere of the movie in London on Monday (06.03.23) night.
He said to Metro: "I like his humour, I like his will, I like his grief and it's really fun to play him in these films, these films are fun."
Keanu added to the publication about the physical demands of the stunt-packed films: "I try really hard, but with John, you have to try just a little bit harder."
The actor started playing the assassin in 2014's 'John Wick', which saw the character come out of retirement and go on a rampage to get revenge on the gangsters who killed his beloved dog, as it was given to him by his dying wife.
In the fourth instalment of the franchise, John battles to wipe out shadowy hitman organisation the High Table.
Keanu, who has been dating artist girlfriend Alexandra Grant, 49, for more than a year, has had his share of tragedies.
In 1999 his long-term actress girlfriend, Jennifer Syme gave birth to their daughter Ava, who was stillborn.
The couple broke up soon after, and two years later Jennifer was killed in a car accident aged 28.
Until Alexandra, Keanu hadn't been linked to any other long-term partners.
He told The Guardian in 2019 about using his experience in his acting: "With any character, the way I think about it is, you have the role on the page, you have the vision of the director and you have your life experience."
When asked if he brought his experience of loss to John Wick, he confirmed: "Oh yeah."
And when his interviewer asked him what it is about grief that interests him, Keanu replied: "Well, for the character and in life, it's about the love of the person you're grieving for, and any time you can keep company with that fire, it is warm. I absolutely relate to that, and I don't think you ever work through it. Grief and loss, those are things that don't ever go away. They stay with you."