Brooke Shields thought had died when she ended up in the back of an ambulance with Bradley Cooper
Brooke Shields thought she had perhaps died when Bradley Cooper ended up with her in the back of an ambulance after suffering a seizure earlier this year.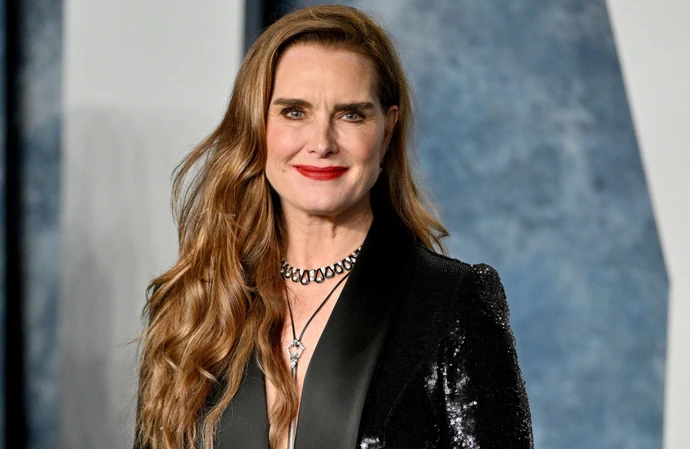 Brooke Shields thought she had perhaps died when Bradley Cooper ended up with her in the back of an ambulance.
The 58-year-old actress suffered a grand mal seizure while preparing for her one-woman show in New York in September at the L'Artusi restaurant but when staff were unable to get in touch with her husband Chris Henchy, she ended up going to the hospital with Hollywood star and close friend Bradley.
Brooke told 'Entertainment Tonight:' "I'm okay but when I woke up in the ambulance and it was Bradley Cooper, I thought maybe I had died."
The 'Pretty Baby' star recently explained that it was such an "odd and surreal" situation to find herself in and admitted she was unable to see the funny side at the time.
She told Glamour: "She said: "The next thing I remember, I'm being loaded into an ambulance. I have oxygen on. And Bradley f****** Cooper is sitting next to me holding my hand.
"I didn't have a sense of humour. I couldn't really get any words out.
"But I thought to myself, This is what death must be like. You wake up and Bradley Cooper's going, 'I'm going to go to the hospital with you, Brooke,' and he's holding my hand. And I'm looking at my hand, I'm looking at Bradley Cooper's hand in my hand, and I'm like, 'This is odd and surreal.' "
Shortly after the incident took place, it was determined that the 'Suddenly Susan' star had been suffering from low sodium levels and she soon hit out at male medics who had assumed she was trying to lose weight.
Low sodium. I had had too much water. I flooded my system, and I drowned myself.
"And if you don't have enough sodium in your blood or urine or your body, you can have a seizure.
"And then male doctors kept asking me if I was limiting my salt. And I said, 'You know what? I've had it with male doctors. I know you're all smart—smarter than I am in what you do. But let me just tell you something: I look younger when I'm bloated. If I'm bloated, people think I've had Botox. So as a 58-year-old woman, I'm not limiting my salt, okay? Stop trying to make me a crazy actress or a female that doesn't know what the f*** they're doing.'
"I was drinking too much water because I felt dehydrated because I was singing more than I've ever sung in my life and doing a show and a podcast. So they were just like, 'Eat potato chips every day.' "