Serena Williams reveals daughter has 'always' been fashionista
Serena Williams admits her eldest daughter has "always" been a fashionista.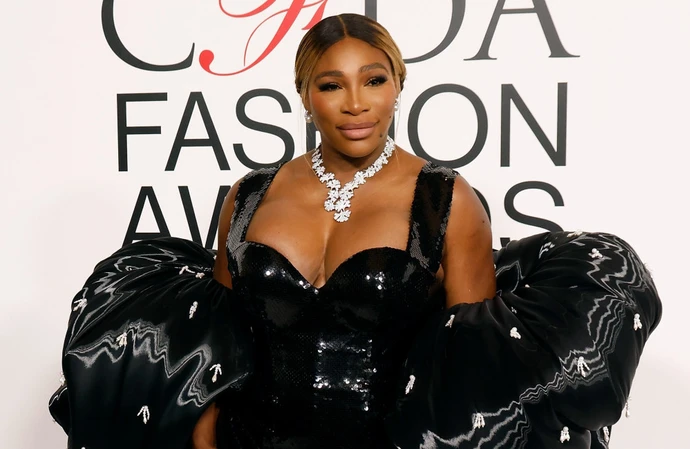 Serena Williams has admitted her daughter has "always" been a fashionista.
The tennis icon - who recently gave birth to her second child with husband Alexis Ohanian - has revealed her eldest daughter Olympia, six, has been in tune with her own sense of style since a very young age.
She told Extra: "Since she was a kid, she knew what she wanted to wear… When she was like two, she would say, 'I want this, I want that.'
"She always knew what she wanted."
The 41-year-old star was speaking after being honoured with the Fashion Icon prize at the 2023 CFDA Fashion Awards, and she wants to continue helping people get their own big breaks.
She explained: "Well, if I never had an opportunity, then what would have happened to me?
"My parents gave me that opportunity. Sometimes, it can be your parents or someone you look up to."
Serena welcomed her second baby into the world in August, and her partner revealed the tot's name is Adira River Ohanian, which means "noble, majestic, mighty and powerful" in Hebrew.
In a TikTok video at the time, she was seen only with Alexis and their five-year-old daughter Olympia, before she gets off the bench they are sharing and holds up a finger to Alexis in a signal to wait before she briefly walks out of frame before returning with her new arrival, who she cradles and kisses after she sits down as her husband and other daughter nestle up to her.
Serena, who wore a pink dress in the footage, captioned the clip: "Welcome my beautiful angel."
Alexis revealed the baby's name on his Instagram by posting: "Welcome, Adira River Ohanian."
He added: "I'm grateful to report our house is teaming with love: a happy and healthy newborn girl and happy and healthy mama."
Adding he thinks Serena is the 'Greatest Mum of all Time', he went on: "Feeling grateful. @serenawilliams you've now given me another incomparable gift – you're the GMOAT. Thanks to all the amazing medical staff who took care of my wife our daughter. I'll never forget the moment I introduced @olympiaohanian to her baby sister.
"Your peace would have been like a river, your well-being like the waves of the sea."