Barbra Streisand recalls being 'weak at knees' from marijuana losing virginity
Barbra Streisand was accidentally high the first time she had sex.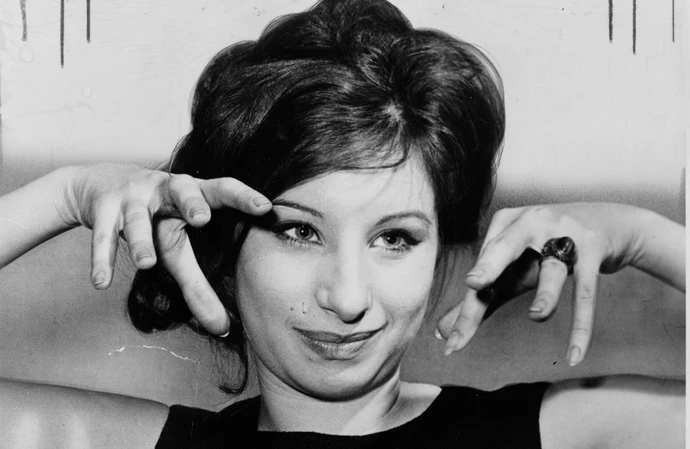 Barbra Streisand thought she was "weak in the knees" over the young man who took her virginity - but she was accidentally high on marijuana.
The 81-year-old acting and singing icon was offered what she thought was a standard cigarette by the man who would deflower her and thought she was being turned on by him after taking a few puffs, but quickly realised she was smoking pot.
She recalled in her tell-all tome 'My Name Is Barbra': "I took a puff and went weak in the knees. I thought it was him. Turns out it was marijuana, which I had rarely smoked before (and rarely after)."
After their night of passion under the "full moon", the male didn't treat her well and she was left fuming, but she used her heartbreak as inspiration for her music.
She added: "God, I hated him for not being kinder. But it started my wheels spinning. Some nights I felt like a cat in heat... my body ached for him... feelings I had never experienced before. At least it gave me some more material to work with... When I sang about wanting someone, for the first time I actually understood it."
The 'Funny Girl' star - who also revealed in the book she was unaware King Charles was flirting with her when he was Prince Charles - admitted she was against writing about her famous exes in her tell-all tome, 'My Name Is Barbra'.
Barbra - who has been married to actor James Brolin, 83, for 25 years - didn't want to include her former flames in the autobiography, but her editor told her to "leave some blood on the page".
Speaking on 'CBS Sunday Morning', she told host Gayle King: "One of the reasons I wrote the book is to talk about the myths about me."
Her exes include actors Don Johnson, 73, and Ryan O'Neal, 82, former tennis ace Andre Agassi, 53, and the late Pierre Trudeau, former Prime Minister of Canada.
She continued: "Listen, I didn't want to write about any of them.
"[But] my editor said, 'You have to leave some blood on the page!'"
Gayle complimented the 'Woman in Love' singer for her "very nice dating roster" and asked if she had "fun" with her former lovers, to which, she replied: "With the men in my life, yes."