Barbra Streisand hasn't had a lot of 'fun'
Barbra Streisand wants to have some "fun" with her family in her later years.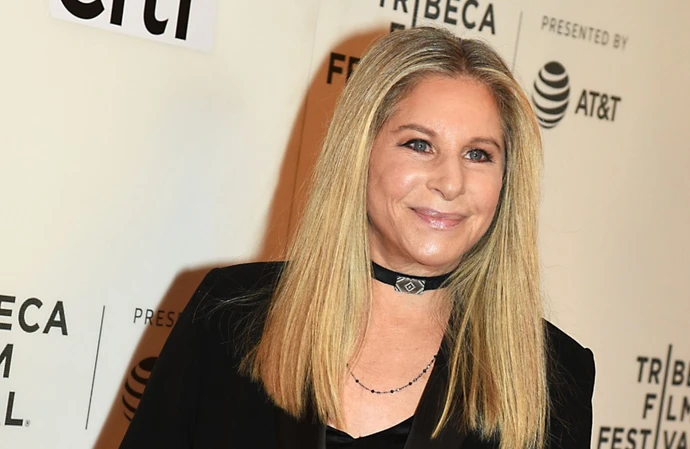 Barbra Streisand hasn't "had much fun" in her life.
The 81-year-old singer-and-actress is keen to spend more time with her husband James Brolin and their extended family - including her son Jason, who she has with ex-husband Elliott Gould, and her spouse's kids Jess, Molly, and Josh, who is dad to Trevor, Eden, Westlyn and Chapel - now she's getting older.
She told the BBC: "I want to live life.
"I want to get in my husband's truck and just wander, hopefully with the children somewhere near us. Life is fun for me when they come over. They love playing with the dogs and we have fun.
"I haven't had much fun in my life, to tell you the truth. And I want to have more fun."
The 'Star Is Born' actress is currently promoting her new memoir, 'My Name is Barbra', and explained she wrote the tome to exert "control" over her life.
She said: "It was the only way to have some control over my life.
"This is my legacy. I wrote my story. I don't have to do any more interviews after this."
In her book, Barbra reflected on her relationship with 83-year-old James, who she married in 1998, and believes they have lasted so long because they are not afraid to "work" on their marriage.
According to People magazine, she wrote: "I think the real reason our relationship has endured is that we're both willing to work at it.
"Jim and I are very different. As he's said to me, 'You're an expert at looking for what's wrong, while I'm just happy to wake up in the morning.' (He'll live much longer than me. He keeps saying he's going to live to be 100, and recently upped it to 110. He probably will, with that attitude.)"