Sir Elton John reteams with Marmite
Sir Elton John has teamed up with Marmite again to produce a new limited edition jar of spread that will raise money for his AIDS charity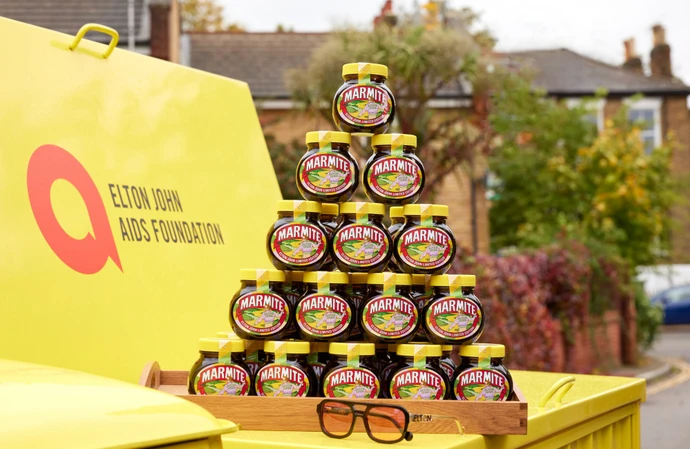 Sir Elton John has teamed up with Marmite again to produce a new limited edition jar of spread.
The 76-year-old singer previously produced a Rocket Man-inspired jar for the brand last year to raise money for his AIDS charity with 50p from every sale going to the Elton John AIDS Foundation - and now he's launched a new collaboration inspired by his 1973 album 'Goodbye Yellow Brick Road'.
Laura Iliffe from Marmite said: "We're confident Marmite and Elton fans alike will be excited to welcome this new design to their collection."
The new jar features the album's artwork and celebrates the 50th anniversary of the record.
The project also marks the start of a three-year partnership between the band and the veteran musician with Marmite bosses vowing to donate $1,000,000 to Elton's charity to support the organisation's work in the UK.
Anne Aslett, chief executive of the Elton John Aids Foundation, said: "What started as a singular, limited-edition jar in 2022 has evolved into an incredible three-year partnership between Marmite and the foundation.
"This jar is not only an homage to Elton's artistic excellence but will also help to raise much-needed awareness of our ongoing mission to end Aids.
Globally, three new people are diagnosed with HIV every minute and over nine million people are not currently accessing the treatment that could save their lives.
"With Marmite's generous support, we can continue our work to provide those most at risk of HIV/Aids with the treatment, care and support they desperately need.
"Through our partnership we also work together to spread the love and compassion that is needed to break down the stigma standing in the way of ending AIDS for all."
The jar will be available exclusively at Sainsbury's stores across the UK.