Katie Couric was warned Twitter was 'beneath' her
Katie Couric was told to come off Twitter by CBS bosses in the early days of the microblogging site because the platform was "beneath" her.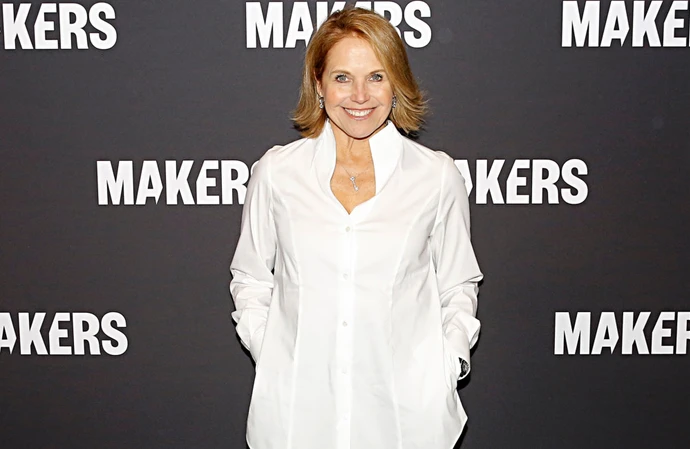 Katie Couric was told to come off Twitter because the platform was "beneath" her.
The veteran broadcaster - who became the first solo female nightly news anchor when she took over the desk at 'CBS Evening News' in 2006 - told how she was ahead of the curve when it came to joining the microblooging platform and it was so misunderstood at the time, she was told off by network executives for using the site to gauge public opinion.
Speaking at a New York dinner to launch Netflix's 'All The Light We Cannot See', the New York Post newspaper's Page Six column reports she said: "I remember being at CBS and asking people on Twitter – before it became such a cesspool – about what they thought about the [2010 Deep Water Horizon oil spill in the Gulf of Texas].
"The second in command at CBS News, who was such a d***, he said to my producer… 'It's actually beneath the anchor of the 'CBS Evening News' to be on Twitter.' And I was like, are you serious?"
Katie recalled how being the first female anchor was "very difficult" because of the scrutiny she faced, including being criticised over her wardrobe choices.
She said: "It was very difficult for me… when people are saying, 'You know, why did I wear a white jacket after Labor Day,' my first night on the air."
Katie recently reflected on her experiences reporting on the 9/11 terrorist attack in New York, which she covered for the 'Today Show'.
In a post to mark the 22nd anniversary of the worst terror outrage to hit US soil, she wrote on Instagram: "We had no idea what was going on – and assumed it had just been an accident."
While on air on 11 September, 2001, Katie spoke to a woman named Jennifer Oberstein who told the anchor what she saw that horrifying morning.
Katie recalled: "Jennifer proceeded to give us a play by play of what she saw, live on the air, and we were on the phone with her when she watched the second plane crash into the second tower. I'm forever grateful for her help reporting this story."