Katie Couric encourages early cancer screening
Katie Couric wants to be "an advertisement" for the importance of regular breast screening because she feels "very fortunate" the disease was picked up early in her and could be treated.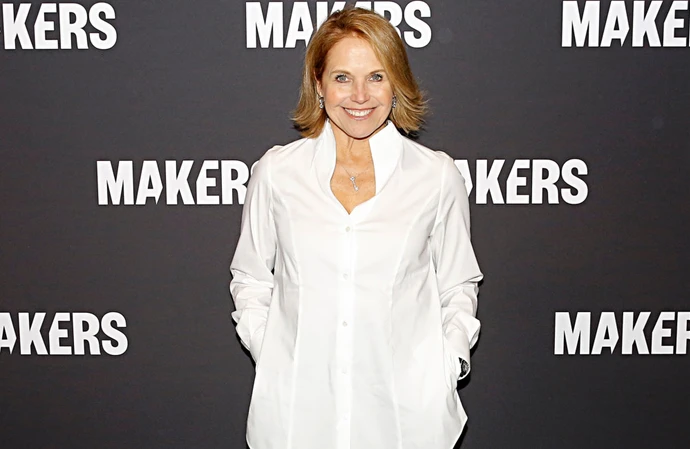 Katie Couric wants to be "an advertisement" for the importance of regular breast screening.
The 66-year-old broadcaster was diagnosed with the disease last year and she feels "very fortunate" that it was detected early and was able to be treated, so now she wants to do all she can to encourage people to go for routine scans and to get checked if they feel there is something wrong.
She told People magazine: "I'm a living, walking example of the importance of early detection and getting screened.
"I was very fortunate. My cancer was caught very, very early when it's most treatable, and if I can just be an advertisement for people to get screened, to get their mammography done, to talk to their doctors, and if they have dense breasts, to get additional screening.
"It is Breast Cancer Awareness Month. It's something that I talk about all year round, but especially this month when everybody is so focused on it.
"I've been writing a lot about this in my newsletter, which goes out to a million people. I'm trying to spread the word on social media and really every time I get a chance to talk about it I try to do that. I try to use my platform in a really positive way."
The former 'Today' show actress revealed in September last year she had been diagnosed with cancer on 21 June - the day she was supposed to celebrate her eighth wedding anniversary with husband John Molner - and she later underwent a lumpectomy before starting radiotherapy treatment.
Writing about receiving the results of her mammogram in a candid essay, she shared: "I felt sick and the room started to spin ... was in the middle of an open office, so I walked to a corner and spoke quietly, my mouth unable to keep up with the questions swirling in my head."
Katie admitted she knew the feeling "all too well" as her first husband Jay Monahan, and her sister Emily Couric both previously died after battles with cancer.
She went on: "The heart-stopping, suspended animation feeling I remember all too well came flooding back: Jay's colon cancer diagnosis at 41 and the terrifying, gutting nine months that followed. My sister Emily's pancreatic cancer, which would later kill her at 54, just as her political career was really taking off."