Coleen Rooney won't 'throw away' marriage over 'mistakes'
Coleen Rooney has insisted she knows her husband Wayne loves her and she'd never throw away their marriage over "mistakes".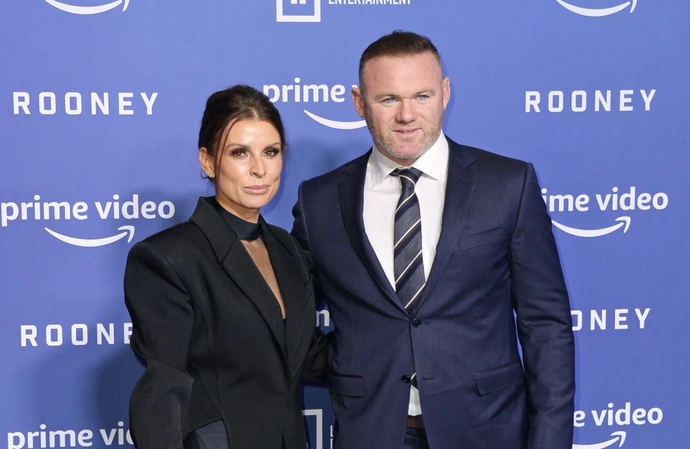 Coleen Rooney would never "throw away" her marriage over "mistakes".
The 37-year-old star has been in a relationship with Wayne Rooney since she was just 16 years old and the pair - who have sons Kai, 14, Klay, 10, Kit, seven, and five-year-old Cass together - tied the knot in 2008 but their union has been blighted by allegations the football manager was unfaithful and two alcohol-related arrests.
However, Coleen insisted she has "always known" Wayne loved her and they have worked through their problems.
She told the Mail on Sunday's You magazine: "It's my decision whatever line I want to go down. I like to think I'm strong enough to say, 'Enough's enough,' or, 'Let's continue and go forward with this.'...
"My message is if there's something to work at, if the love's still there, why would you throw that away? Mistakes have happened, but I've always known Wayne's loved me."
Coleen is thankful she and Wayne have a supportive network around them.
She said: "People have asked other people [why I stayed with Wayne], but not many people have personally asked me.
"There has been unfortunate stuff we've had to go through, and our families have had to cope with – it's been hard at times for them, too.
"My circle has helped me get through them [tough] times."
But the WAG - who revealed in her new autobiography her first pregnancy ended in a miscarriage at 10 weeks - insisted the couple have never considered having therapy together to address their struggles.
Asked if they had had couples' counselling, she said: "No! We've never felt the need. I've probably tried to act as the therapist. The unhappy times were bad and made the headlines, but we've always brought it back to happiness."
Coleen explained Wayne tends to drink when things get too much for him, but it doesn't always go well.
She said: "Wayne is not a big talker. So sometimes he can hold stuff in, and it can get to a point where it's a bit much."