Danny Devito reveals which secret WhatsApp group he's in with huge rock star: 'I'm a groupie – I love his shows!'
Opening up about his friendship with one of the world's biggest rockers, Danny DeVito has revealed they are in a "grandpa group chat" on WhatsApp after their children recently had kids.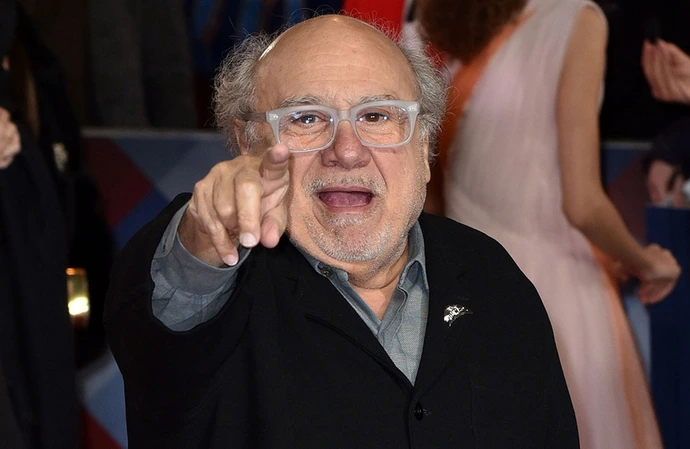 Danny Devito is in a "grandpa" WhatsApp group with Bruce Springsteen.
The 78-year-old 'Twins' actor became a grandparent for the first time in April with his estranged wife Rhea Perlman, 75, while singer Bruce 74, became a grandad in 2022.
Danny told GQ about his friendship with rocker Bruce: "We're in the grandpa group chat.
"We met in the '80s and we became friends. I'm a groupie. I love to go to his shows."
Referring to Bruce being hit with a peptic ulcer in October, Danny added: "I went to see him just before he got his bellyache, and I was lucky to see a great show in New Jersey at the MetLife Center.
"And I've seen him in other countries if I'm around and it's happening. He's the sweetest guy, and Patti (Scialfa – Bruce's wife) is great, and they have great kids.
"And we have a new thing in common besides Asbury Park or our love for the Garden State: we both became grandparents recently… we're in the grandpa group chat.
"He's proud. I just saw him Sunday night at the New Jersey Hall of Fame. He's the proud grandpa, and I am too."
Bruce released a statement last month saying he was continuing to "recover steadily from peptic ulcer disease over the past few weeks and will continue treatment through the rest of the year on doctor's advice".
In July 2022, Bruce's wife of 32 years Patti, 70, announced they had become grandparents for the first time after their son Sam had a daughter called Lily.
Danny's ex-wife Rhea told in June on the 'Wiser Than Me' podcast with Julia Louis-Dreyfus, 62, she and Danny were now grandparents.
She said: her "children have grown" and added: "One of them had a grandchild," adding: "It just happened seven weeks ago. It's amazing. Everybody said it'll change your life when you have a grandchild, and it does."
'Cheers' and 'Barbie' actress Rhea did not reveal which of her and Danny's three children has become a parent, but said their grandchild was a girl called Sinclair Lucille DeVito.
Rhea added: "They kept the name DeVito even though she's married and her husband is not DeVito, but that's what they chose."
The actress and Danny started dating in 1971 and married in January 1982.
They separated in October 2012 after 30 years of marriage and more than 40 years together, and later reconciled in March 2013.
The couple – who split again in March 2017 – have son Jacob, 34, as well as daughters Grace, 37, and 39-year-old Lucy.