Arnold Schwarzenegger 'didn't think twice' about donating $1 million to strike fund
Arnold Schwarzenegger 'didn't think twice' about donating $1 million to strike help striking actors facing economic hardship during SAG-AFTRA's walk out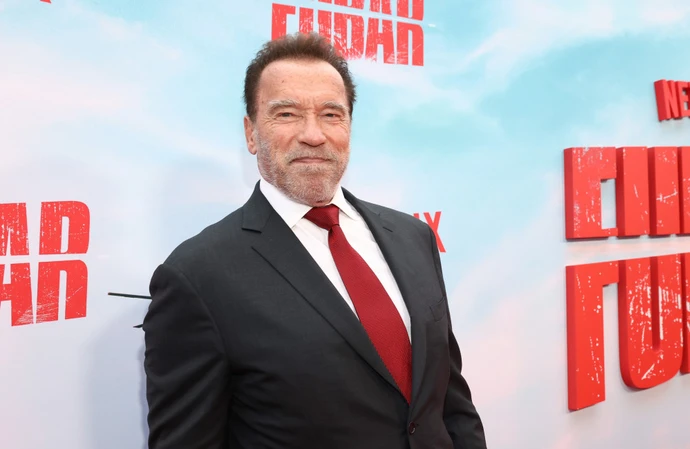 Arnold Schwarzenegger "didn't think twice" about donating $1 million to strike help striking actors.
'The Terminator' star was among the big names who handed over large sums of cash to the SAG-AFTRA union's Foundation's Emergency Financial Assistance Program back in August to help those facing economic hardship during the walk out, which started in July and remains ongoing.
Schwarzenegger, 76, has now insisted he is keen to give back after making millions from his career in America. He told Town and Country magazine: "As soon as you recognize that you are not self-made, you realize that you have to give something back. And when you recognize how good it feels to actually do something for someone else, it gets in your blood ...
" I obviously found great joy in giving something back and helping other people."
He added: "I have made millions of dollars in America. So when you talk about giving a million dollars to SAG for the poor people that are now suffering because of the strike, I didn't think twice. I earned the money that I have because of America, so I'm more than happy to give some of it away for very important causes."
Other big name stars who donated $1 million to the strike fun include Leonardo DiCaprio,Matt Damon, George Clooney, Jennifer Lopez, Ben Affleck, Julia Roberts and Meryl Streep among others.
In a statement released at the time, Streep explained why she was keen to help other actors during such a tough time.
She said: "I remember my days as a waiter, cleaner, typist, even my time on the unemployment line. In this strike action, I am lucky to be able to support those who will struggle in a long action to sustain against Goliath.
"We will stand strong together against these powerful corporations who are bent on taking the humanity, the human dignity, even the human out of our profession. I am proudest of my fellow actors who have immediately offered to fund the Emergency Financial Assistance Program."
The Hollywood actors strike started in July following a walk out by the Writers Guild of America, which has since been resolved.
Actors are unable to work onscreen or promote any of their projects. Talks with the Alliance of Motion Picture and Television Producers (AMPTP) over issues including pay, residuals and AI remain ongoing.