Kourtney Kardashian 'triggered' by Tristan Thompson's cheating
Kourtney Kardashian doesn't always feel comfortable being around her sister Khloe Kardashian's cheating ex.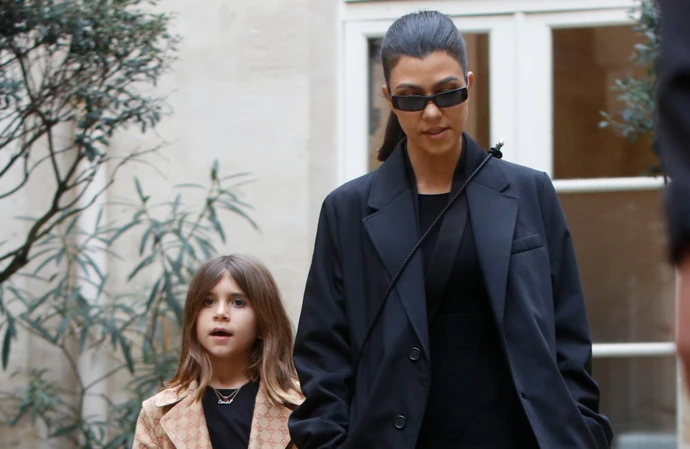 Kourtney Kardashian has admitted she gets "triggered" by Tristan Thompson after he cheated on her sister Khloe more than once.
The Poosh founder, 44, called out the basketball player, 32, for his "horrible decisions" and it's impacted her so much that she finds it hard to be around him sometimes and her daughter Penelope, 11, has noticed.
Speaking on Thursday's (02.11.23) episode of 'The Kardashians', Kourtney - who also has Mason, 13, and Reign, eight, with ex-partner Scott Disick, and is pregnant with her first child with husband Travis Barker - confessed: "Tristan has made horrible decisions and choices, you know, with my sister.
"There's times when I'm so triggered by him I can't be around him, and then there's times when I just let it go because we just want harmony, and he's the father of my niece and nephew."
Khloe and Tristan continue to co-parent their daughter True, five, and 15-month-old son Tatum and are on good terms despite his past mistakes, but the Good American co-founder is not open to anything romantic with the father of her children at this time.
And whilst things are OK between the pair, Khloe says her young niece is right to have the feelings she has about Tristan.
Khloe said: "I'm really proud of myself for where me and Tristan are and how I am able to allow him to be the father he wants to be, but where I am at with Tristan has nothing to do with what I expect my family members to do.
"If Penelope has her feelings about Tristan, rightfully so, then good for you, girl.
"I want Penelope to have these feelings, and I don't want to talk her out of them because I don't want this behaviour to be something that I'm validating or I'm justifying it. I want her to know that how she's feeling is the right way to feel. We should not accept someone treating us like this."
Tristan fathered a child with fitness instructor Maralee Nichols after their son was conceived via surrogate.