Britain's first 'OnlyFans Mansion' hit with a stalker scare: 'We've got doormen and beefed up CCTV now!'
Days after it opened, bosses of the UK's first 'Playboy Mansion for OnlyFans creators' have revealed it has been targeted with stalkers desperate to join the party and get a look at the world's raunchiest content creators.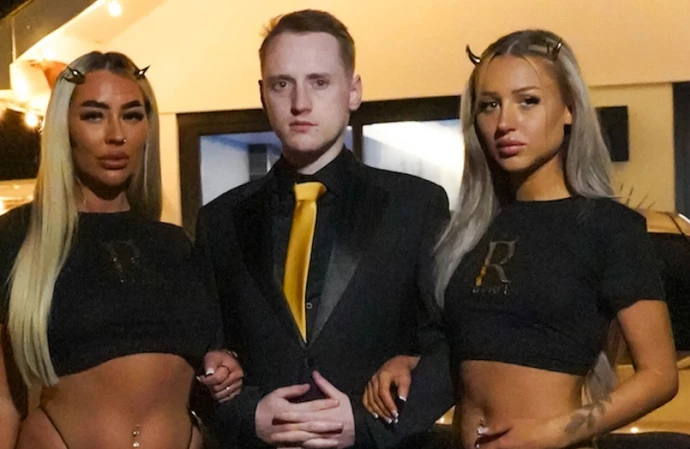 The UK's first 'Playboy Mansion for OnlyFans creators' has been hit with a stalker scare.
Digital entrepreneur Jordan Smith, 29, from Manchester launched the Hugh Hefner-style house at the end of October and it has already been targeted by obsessed fans of the content creators using the estate to create videos they have been selling for millions of pounds.
Jordan told the Daily Star about being forced to hire doormen for the property and increase CCTV monitoring after its secret location was leaked: "We tried to keep the location secret as some of our clients have fans who are basically stalkers.
"Unfortunately, the address got leaked and two of them turned up.
"Luckily, we had two security on standby and they were found trying to sneak onto the grounds before they got into the house.
"We've now hired two extra security, installed more CCTV and are even using a drone to sweep for any stalkers on the premises.
"The safety of our clients is paramount, so we won't stand for this type of nonsense."
Jordan has branded the house the 'Rebel Mansion' as it is part of his Rebel Agency influencers firm.
He made headlines last week when he revealed content shot at the property had made his clients – who include scores of OnlyFans' highest earners – "around £12 million in sales to their followers" in only three days.
Some of the other digital creators using the mansion, which Jordan says is kitted out with "top level" recording equipment, have raked in more than £80,000 a day in sales of the content shot there.
Jordan also has plans to launch mansions where fans can meet their favourite creators, but said he will have to "think about" how that is going to work after the mansion was hit by its stalker scare.
He told the Star: "We would vet anyone coming in very carefully with a background check and a thorough review of their social media, web presence and communications with any of our influencers, and security would be top level.
"But we still want people to have fun – and a lot of influencers even make content with some of their luckiest fans, so that's not out of the question!"