Matthew Perry's furry friend Alfred wasn't his after all, will be looked after by ex-fiancée
Doodle mix Alfred wasn't owned by Matthew Perry and will not be adopted by Lisa Kudrow.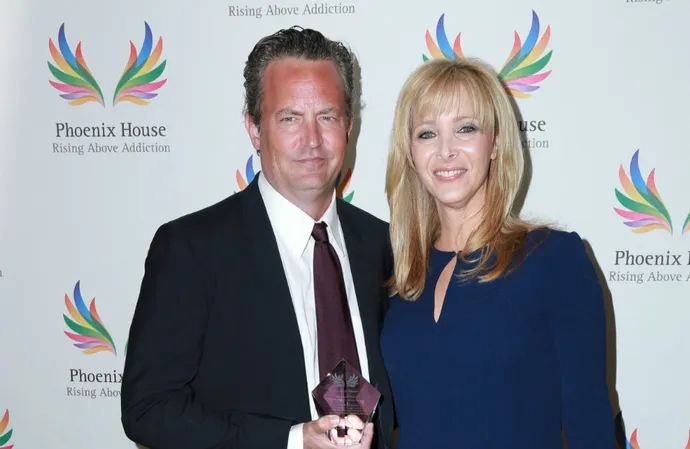 Matthew Perry's furry friend Alfred will be looked after by its owner, his ex-fiancée Molly Hurwitz.
Despite a report suggesting the late actor's 'Friends' co-star Lisa Kudrow was keen to take care of the pooch, following his death on October 28, it turns out the doodle mix is Molly's.
A source confirmed to People that Matthew was not the owner of the dog, despite growing close to Alfred during his romance with the literary agent from 2018 until 2021.
In September, Molly shared how she adopted Alfred during a dark period of her life.
She wrote on her Instagram: "Alfred is three. He is very annoying a lot of the time, but he is truly the most loving potato. He entered my life during some dark depression, and he helped get me far away from that. He is also cute as all f***. Cheers to you, Alfredo. #adoptdontshop."
Matthew - who was best known for his role as Chandler Bing on 'Friends' - was found dead in his hot tub at his home in the Pacific Palisades area of Los Angeles.
Following his passing, Molly paid tribute to her former-fiancé and admitted that whilst she loved him "deeper than I could comprehend", he was "complicated" and "caused pain like I'd never known".
Molly was engaged to Matthew in November 2020, but the pair went their separate ways in June 2021, and she admitted nobody in her adult life has had a "more profound impact" on her than the '17 Again' star did.
She wrote on Instagram: "He would love that the world is talking about how talented he was. And he really was very talented.
As the Friends reunion was approaching, we rewatched the show together. "F***, I was so good!!!...See what I did there???" We rewound and studied scenes. Our respect and appreciation of humor is something that connected us. Being with him as he rediscovered his brilliance was magical.
"But, I obviously knew that man in a very different way, too. While I loved him deeper than I could comprehend, he was complicated, and he caused pain like I'd never known. No one in my adult life has had a more profound impact on me than Matthew Langford Perry. I have tremendous gratitude for that, for everything I learned from our relationship.
I'd be remiss if I didn't mention Al Anon, an invaluable resource for those who love someone struggling with this destructive disease. (sic)"
Molly also feels "relief" that Matthew - who spoke openly about his addiction struggles - is now "at peace".
She added: "Matty, I feel relief that you are at peace.
Sincerely,
Moll-o-Rama(…fication) (sic)"
His 'Friends' co-stars David Schwimmer, 56, Jennifer Aniston, 54, Courteney Cox, 59, 60, and Matt LeBlanc, 56, and Lisa, 60, paid tribute to the star in a joint statement on Monday (30.10.23).
They said: "We are all so utterly devastated by the loss of Matthew. We were more than just castmates.
"We are a family.
"There is so much to say, but right now we're going to take a moment to grieve and process this unfathomable loss.
"In time we will say more, as and when we are able.
"For now, our thoughts and our love are with Matty's family, his friends, and everyone who loved him around the world."
Authorities rushed to the star's home after receiving a call about a cardiac arrest and reports suggest his death may have been linked to drowning. His cause of death is still unknown as further investigations are carried out.