Robert De Niro admits in court he's likely to have blasted his former assistant as a 'f****** spoilt brat'
During his second day on the stand while being sued by his former staffer, Robert De Niro admitted he probably branded her a "f****** spoilt brat".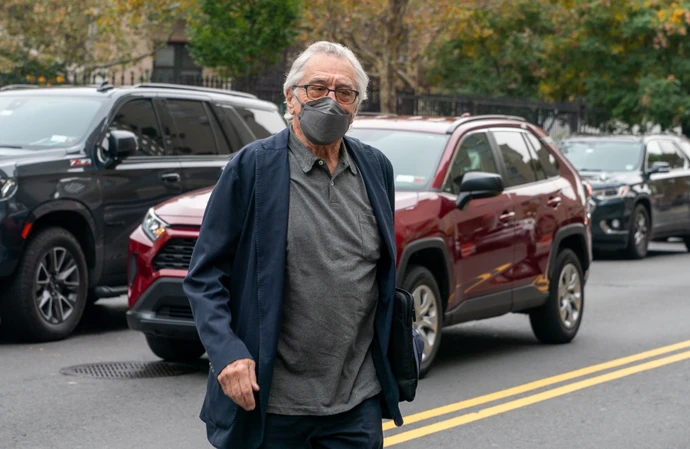 Robert De Niro has admitted he probably branded his former executive assistant a "f****** spoilt brat".
The 'Raging Bull' star, 80, is in the midst of a court case taken by Graham Chase Robinson, who worked her way up from Robert's personal assistant to Vice President of Production and Finance at his production company Canal Productions before she resigned and started suing her former boss for $12 million, accusing him of gender discrimination.
Robert took the stand for the second time on Tuesday (31.10.23) in the New York City civil case, and when Graham's attorney Andrew Macurdy asked the actor if he yelled at her when she didn't wake him up in time for an important meeting, he confessed he "berated her".
He added he is likely to have called her "petulant," "snippy" and a "f****** spoiled brat".
But Robert denied actually yelling at his former assistant, adding: "I've raised my voice. I don't yell. You wanna dispute that? That's one thing I don't do."
Robert did raise his voice several times throughout his testimony, including one instance in which he took aim at his former assistant after he was accused of not paying her fairly compared to another male employee.
He exclaimed: "Every little thing she's trying to get me on is nonsense! Shame on you, Chase Robinson."
Robert also dismissed other accusations of being discriminatory based on gender as "ridiculous".
And the actor confirmed his girlfriend Tiffany Chen "might have been saying" disrespectful things about Graham, but he implied it was acceptable because his assistant was being disrespectful first.
Oscar-winning Robert's legal battle with his ex-staffer kicked off in August 2019 when his production company, Canal Productions, sued her for millions after she allegedly misused funds for personal expenses.
The company accused her of spending tens of thousands of dollars on the company's American Express card and approving fake business trips that she used to pay for her social life, including a friend's birthday party in Los Angeles that racked up a $5,000 bill.
Graham hit back by hitting Canal Productions with her $12 million lawsuit for alleged workplace and sexual harassment and sexism.