John Stamos will 'never forget' Matthew Perry's kindness backstage on Friends
John Stamos says the world will "never forget" Matthew Perry following his tragic passing at the weekend.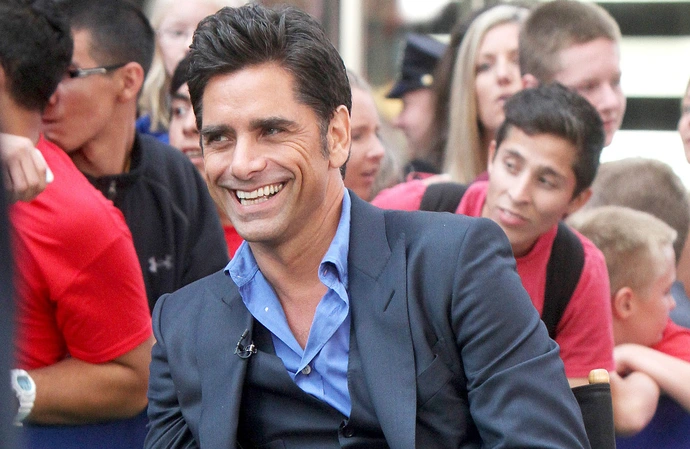 John Stamos has recalled Matthew Perry's kindness when his grand entrance for his guest appearance on 'Friends' didn't have quite the reaction he anticipated.
The 'Fuller House' star, 60, appeared as the late star's alter-ego Chandler Bing and his wife Monica Geller's (Courteney Cox) potential sperm donor, Zach, during season 9 in 2003.
And after the room fell silent when he made his entrance for the episode titled 'The One with the Donor', Matthew - who was tragically found dead in his hot tub on Saturday (28.10.23) - decided to remind the audience it was John in a sweet shout-out that he will "never forget".
Sharing the anecdote on Instagram alongside a clip from the scene where the couple quiz Zach about his family history and health, he wrote: "Matthew and I had been friendly long before 'Friends'. So, when I guest starred as Zach, the prospective sperm donor for Chandler and Monica, I hung with him a lot.
"Standing backstage, ready to make my entrance, Matt whispers, 'The audience is going to go crazy when they see you! Get ready for some loud screams.' I walk through the door … silence. I was so embarrassed.
"We finish the scene and as I start to slither back to my dressing room and quit showbiz, Matt walks over to the studio audience: 'Ladies and gentlemen, give it up for John Stamos! You guys probably didn't recognise him at first because [he's] so much better looking in person!'"
He added: "I never forgot that and the world will never forget you."
Matthew touched the lives of everyone he met and those who knew him best have been sharing their special memories following his shock passing.
Kate Hudson revealed how the pair "talked endlessly" about love.
The 44-year-old actress reflected on her friendship with the '17 Again' star and revealed how they bonded over laughter and tennis.
Sharing a picture of herself with Perry at the 2004 MTV Movie Awards, she wrote on her Instagram Story: "As you can see, to know him was to adore him.
"We played tennis and played more tennis, talked endlessly about trials and tribulations of love and then would talk some more as we would laugh our a**** off and then laughed some more."
Kate offered her support to the actor's family and former co-stars in her heartfelt tribute.
She added: "I share the same sadness with all our film and TV community who shared time with Matthew.
"I send my love and condolences to his family and his work families. We love you Matthew."
Matthew went to the same school as Canadian Prime Minister Justin Trudeau, 51, who wrote on X, formerly Twitter: "Matthew Perry's passing is shocking and saddening. I'll never forget the schoolyard games we used to play, and I know people around the world are never going to forget the joy he brought them. Thanks for all the laughs, Matthew. You were loved – and you will be missed."