Jay Leno recalls meeting Taylor Swift early on in her career: 'She's a terrific person!'
Jay Leno thinks Taylor Swift is a "great young model" for young girls as he recalls having the pop superstar on his talk show numerous times early on in her career.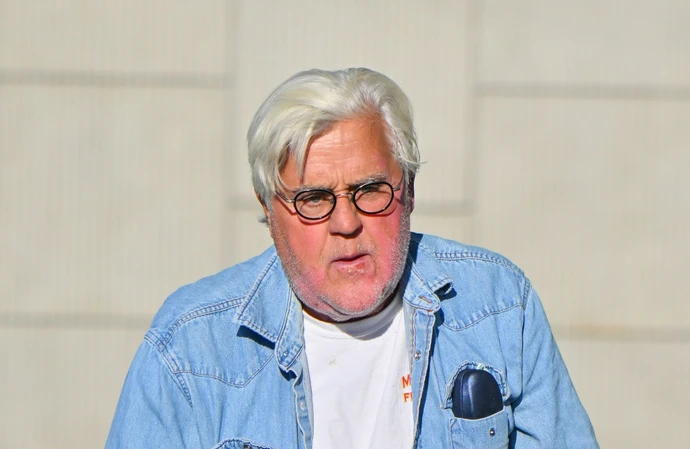 Jay Leno thinks Taylor Swift is a "great young model" for young girls.
The 73-year-old TV host would often have the 'Karma' songstress, 33, on his self-titled talk show early on her career in the late 2000s and has now recalled how she would always delight the younger members of the audience when she arrived as he hailed her as a "terrific" woman.
He told Extra: "I had her on the show all the time. She was the most wonderful person… You'd see all these impressionable young girls as young as eight or nine years old and their eyes would light up… She's a great role model and a terrific person."
Meanwhile, the stand-up comedian - who is an avid car collector - suffered serious injuries to his face last year and required a skin graft when a vehicle he was working on exploded in his face but joked that he is "still working" on the car months after his recuperation.
He said: "Once men are over 40, you can't teach them anything. They still do the same stupid things they always do. I'm still working on the car."
Earlier this year, after completing surgery, Jay joked that he was the "new face" of comedy for the second time.
Speaking on 'The Kelly Clarkson Show', he said: "This is a brand new face, it's unbelievable. What happened was I was working on a car and I got a face full of gasoline and it caught fire. I'd been eating a Flamin' Hot Dorito and when I bit into it, it set my face on fire!
"No no, but, it was interesting, it was all third-degrees so it was pretty bad. It was pretty bad. You'd think I would have a zipper [on my face] now, but no. Only for the second time in my career am I the new face of comedy! I got it once in the 1980s, and now I get it again! That's a brand new ear, too!"