Sharon Stone says doctors thought she was 'faking' brain haemorrhage
Sharon Stone was afraid to leave the hospital because she thought she would be mocked for her disability.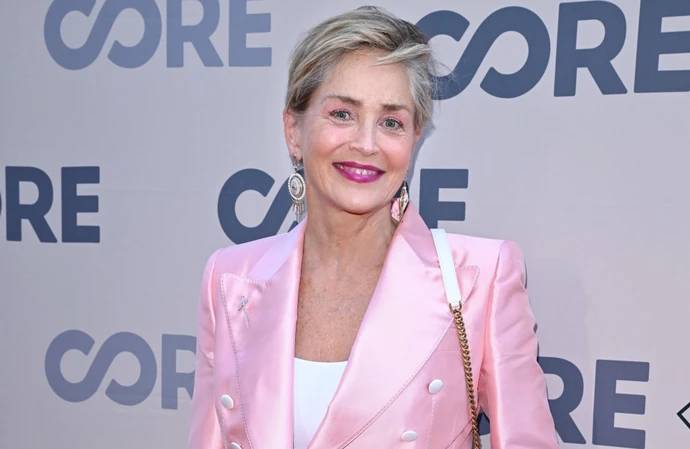 Sharon Stone has claimed doctors accused her of "faking" her brain haemorrhage.
The 65-year-old actress is lucky to be alive after a friend managed to persuade the doctor to offer her second angiogram that discovered a multitude of issues.
And the 'Basic Instinct' star believes women are often not taken seriously by male medical professionals.
She told Vogue: "I remember waking up on a gurney and asking the kid wheeling it where I was going, and him saying, 'brain surgery.'
"A doctor had decided, without my knowledge or consent, that he should give me exploratory brain surgery and sent me off to the operating room. What I learned through that experience is that in a medical setting, women often just aren't heard, particularly when you don't have a female doctor."
She continued: "They missed it with the first angiogram and decided that I was faking it. My best friend talked them into giving me a second one and they discovered that I had been haemorrhaging into my brain, my whole subarachnoid pool, and that my vertebral artery was ruptured. I would have died if they had sent me home.
"I bled so much into my subarachnoid pool (head, neck, and spine) that the right side of my face fell, my left foot was dragging severely, and I was stuttering very badly."
Sharon is on medication to prevent brain seizures and requires eight hours of sleep a night to prevent them. She is also on meds to stop stuttering.
Sharing her symptoms, she added: "For the first couple of years I would also get these weird knuckle-like knots that would come up all over the top of my head that felt like I was getting punched…I can't express how painful it all was."
The 'Gloria' star used to be embarrassed by her disability and was afraid to leave the house.
She recalled: "I hid my disability and was afraid to go out and didn't want people to know. I just thought no-one would accept me."