Daniel Radcliffe says being a dad is 'awesome'
Daniel Radcliffe loves being a dad and is "in awe" of his partner Erin Darke.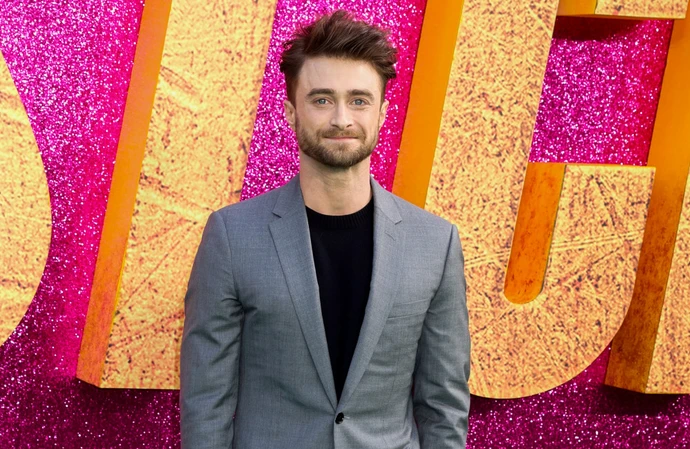 Daniel Radcliffe is "just in awe" of becoming a father.
The 'Harry Potter' star, 34, and partner Erin Darke, 39, welcomed their son in April, and he has been loving every aspect of fatherhood.
During a recent appearance on 'Today', he was asked how he felt about fatherhood, and he replied: "It's awesome. I think I've been, really, I think a lot of people said, 'Just get through the first six months after then after that it gets better.' But I've kind of really enjoyed the first six months.
"I don't know what I imagined, honestly. But it's great. He's incredible and I'm just in awe of my partner."
The 'Woman in Black' star was also asked how being a parent was by E! News at the premiere of his Broadway play 'Merrily We Roll Along', to which he summed it up as "terrifying" but "awesome".
He explained: "He's great, it's amazing," Radcliffe said. "There's a short answer and a long answer to that. And the short answer is it's awesome and he's the best thing that's ever happened.
"It's frankly terrifying to have a human being in the world that I care this much about."
Daniel also gushed over his girlfriend Erin's "beautiful" transition into motherhood.
He said: "Watching my girlfriend become a mom is really the most incredible, beautiful thing to be witness to. So, it's great. It's a crazy thing, but it's also really beautiful."
Although he is still able to work at the moment, Daniel will be taking a step back from the industry in the future to spend precious time with his family.
He acknowledged: "I'm sure I'm going to probably [cut back on acting] for at least a few years, become a little more selective about how much I work just because I really enjoy spending time with him and I'd like to continue doing that.
"But obviously, I love my job and I'm not going to stop doing that."