Blac Chyna claims Tyga kicked her out after she found out about his affair with allegedly 'underage' Kylie Jenner
Blac Chyna has claimed Tyga kicked her out of their house once she found out he was cheating on her with an allegedly 'underage' Kylie Jenner in 2014.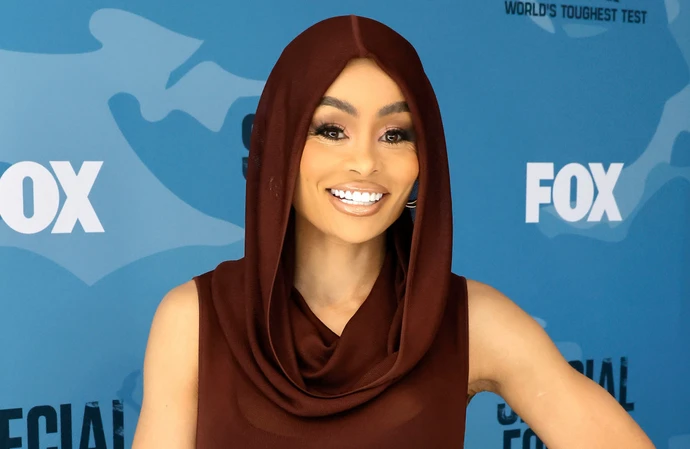 Blac Chyna has claimed Tyga cheated on her with an allegedly "underage" Kylie Jenner.
The 35-year-old model - whose real name is Angela White - admitted her three-year romance with the 'Chosen' rapper had already "ran its course" before she found out he was messaging the reality TV star in 2014, but she revealed the shocking end to their relationship came when the 33-year-old musician's friends "threw [her] out" of his house.
Speaking to Nick Viall on 'The Viall Files' podcast, Chyna - who has 11-year-old son King Cairo with Tyga - said: "I feel like it ran its course and then he started talking to Kylie at the time, which she was like, 16 or something.
"Yeah, I was engaged and stuff, so that's kind of what ended it.
"It was actually when Tyga's friends threw me outside of his house.
"Yeah, they packed my stuff up and put it in my, well, his truck at the time.
"Packed it right on up and packed in the G wagon that he had given to me at the moment."
Chyna's friendship with Kim Kardashian become more difficult once the rapper began seeing the TV star's half-sister.
She explained: "Me and Kim, we were really good friends. I was on her show and all this stuff like that.
"We lived in the same community.
"And then her little sister started talking to Tyga, which was kinda crazy because she was underage and then everybody came at me and started attacking me.
"It's like, nobody's seen the betrayal that was going on behind my back.
"Kim, and then her little sister, who she has no control over, started talking to my fiancé and then I get attacked. And it's like, how does that work?"
After their messy relationship ended, Chyna then dated Kim's brother Rob Kardashian - the father of her six-year-old daughter Dream - in 2016, though the couple would break it off the next year.
Speaking to Los Angeles' Power 105.1 'The Breakfast Club', Tyga previously revealed that he had warned Rob not to date her, but admitted that his friend did not listen to the rapper's advice because "love blinds you."
He said: "Chyna just got a different mentality. She really is a good person, but she's been through a lot in her life, and she really didn't have people to help guide her…[Rob is] coming from a whole different world.
"He don't know how she moves and how she thinks. When you're in love and when you don't care what nobody else thinks, love like blinds you."