Cameron Diaz saw 'amazing' Taylor Swift Eras Tour with Tiffany Haddish who 'is the biggest Swiftie'
Cameron Diaz had an "amazing" night watching Taylor Swift's 'Eras' tour with her famous friends.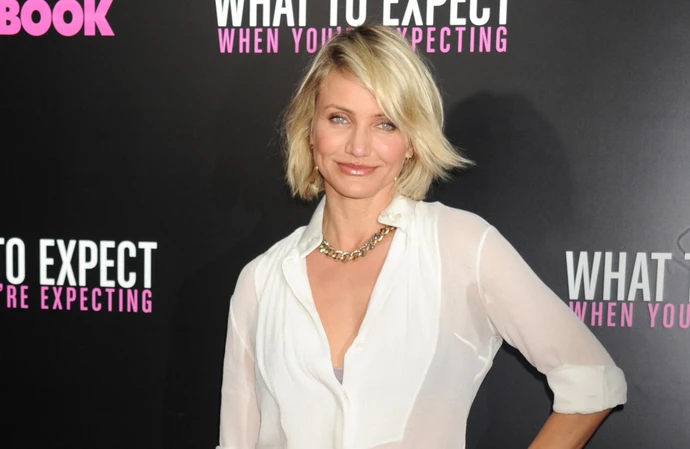 Cameron Diaz had an "amazing" night watching Taylor Swift with "the biggest Swiftie", Tiffany Haddish.
The 51-year-old actress recently joined a group of pals including the 'Night School' star, Zoe Saldana, 45, and Elsa Collins, 41, to watch the 'Cruel Summer' singer in action on her 'Eras' tour and she was blown away by the show.
Explaining how the last-minute night out came about on 'The Tonight Show Starring Jimmy Fallon', Cameron said: "It was amazing. I mean, you're like, 'OK, there you go,' for three hours, OK,'.
So, this is my girls. Zoe Saldaña is one of my besties and we were talking the night before and she was like, 'Should we go see Taylor Swift?' and I was like, 'Yeah I think we should, but how are we ever gonna get tickets?'
"Then Elsa Collins calls Zoe the next morning and says, 'Let's go,' and we show up and Tiffany is there, who is like the biggest Swiftie ever."
Cameron then explained to the surprised host that Tiffany spent the entire evening jumping for joy and singing along.
She said: "She's like, 'I love this girl.' She just goes in on every word, she knows everything. It's amazing.
"You know what, it's a good time watching a show with Tiffany."
Tiffany had shared a video of the star-studded night out at the Los Angeles Inglewood SoFi Stadium in August.
In a video posted to her Instagram, the 'Haunted Mansion' actress screamed: "Go T, T! Go T, T!
"Here supporting T, T. Yes, T, T, that's Taylor. We're here supporting our girl, Taylor – Look, she ready! Yes miss.
"I'm a Swiftie. Not everybody knows that about me but I'm a Swiftie.
"That's my girl. She got a whole forest on the stage. She's got the woods on the stage – she got the woods in the middle of Inglewood! That's what TT do."
She then jokingly added: "My voice going to be gone tomorrow."