Cedric 'Beastie' Jones dead at 46
'Emancipation' actor Cedric 'Beastie' Jones has died at the age of 46.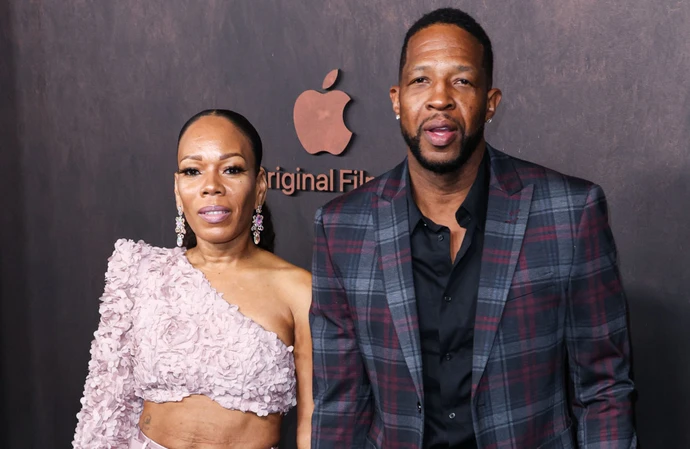 Cedric 'Beastie' Jones has died.
The 'Emancipation' actor passed away on 16 October at the age of 46, his boxing gym announced on Instagram earlier this week in a heartfelt tribute.
His company wrote on Instagram on Sunday (22.10.23): "It is with a heavy heart that we announce the passing of Beastie Boxing Gym Founder, Cedric 'Beastie' Jones.
"Cedric was a loving father, devoted husband, caring son, brother, community leader, and incredible friend who inspired others.
"He genuinely wanted everyone to become the best version of themselves. He was a gift. Cedric had dedicated his life to helping people in and out of the gym.
"As founder of both Beastie Boxing and the BMoved Foundation, he inspired and helped people achieve what they previously thought impossible.
"Thank you for building our community, Cedric. We will always miss you.(sic)"
'Emancipation' director Antoine Fuqua paid tribute to the actor-and-boxer on Instagram.
Sharing a screen recording of Cedric praying, he wrote: "R.I.P to my good brother and friend. You were always the light in the room and on the set.
"You will be deeply missed and forever loved. MAY THE WIND ALWAYS BE UNDER YOUR WINGS CHAMP as you ascend into the Heavens. Dream team forever(sic)"
During the 'Terminal List' star's prayer, the actor - who is survived by wife Barbie and their three children, Brooklyn, Braxon and Bryston - explained how he was nicknamed 'Beastie'.
He explained in the clip: "The beast in me is because of the God in me.
"I thank you for my wife, I thank you for my kids, I thank you for those who are positive individuals in my life.
"I pray for growth, I pray for prosperity, I pray for strength, I pray that I'm able to motivate and inspire people to be better — not just in the gym, but in life."
A GoFundMe has been set up to support his family.