Justin Timberlake 'confronted dancer Wade Robson over alleged affair with his then-girlfriend Britney Spears'
While fronting 'Saturday Night Live' with his singer lover, Justin Timberlake is said to have had a phone confrontation with dancer and choreographer Wade Robson over his alleged affair with Britney Spears.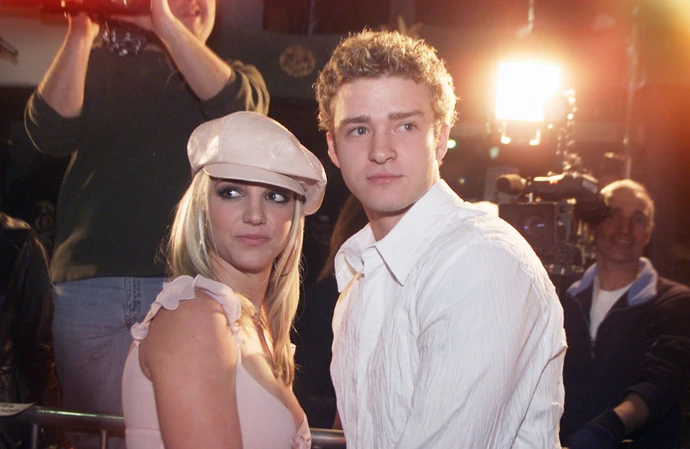 Justin Timberlake reportedly confronted dancer and choreographer Wade Robson over his alleged affair with Britney Spears.
The *NSYNC singer, now 42, joined the 'Toxic' singer, 31, to help her front 'Saturday Night Live' in Manhattan on 2 February 2002 – the same year they broke up after they started dating in 1999.
Page Six is reporting days before the show Justin found a long break-up note she had written to Wade, 41, with whom Britney confesses to having a fling while dating Justin in her new memoir 'The Woman in Me'.
A former 'SNL' production worker told Page Six about Justin's apparent face-off with Wade: "Britney was pulling double duty as a musical guest and host. Justin had found a letter which made it clear that the affair had been going on for months and that she and Wade had been sleeping together.
"He had been trying to get ahold of Wade and finally got him on the phone as Britney was in the middle of 'SNL'.
"If you watch closely, you will see that he did not join Britney on stage at the end of the show when she thanked him."
After the show ended, Britney, who was then 20, and Justin – 21 at the time – spent 40 minutes in her dressing room before they went to an after-party they were hosting at Serafina.
Their three-year romance ended just a month later and in her newly-released autobiography Britney confessed she had cheated on 'Cry Me a River' singer Justin with Wade – after discovering he had allegedly cheated on her.
But she insisted in her book she and Wade only kissed, adding: "We were out one night and we went to a Spanish bar. We danced and danced. I made out with him that night."
Britney and Justin, who were co-stars on Disney's 'Mickey Mouse Club' as kids, began dating in 1999 before he allegedly broke up with the pop singer in March 2002 with a two-word text that read: "It's over!!!"
The singer also tells in her book how Justin cheated on her with two famous women – one of whom is believed to be 48-year-old All Saints singer Nicole Appleton – and how she aborted Justin's baby while they were dating as he wasn't ready to be a dad.