Cliff Richard misses 'sweet soul' Olivia Newton-John
Sir Cliff Richard used to speak on the phone with Olivia Newton-John all the time.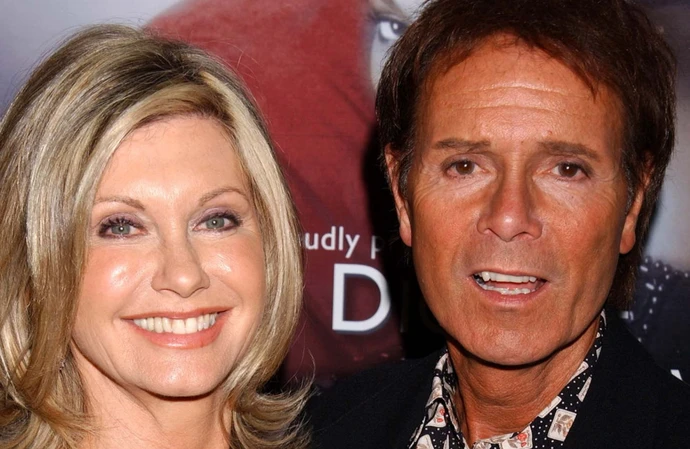 Sir Cliff Richard misses his regular phone calls with "sweet soul" Olivia Newton-John.
The 'Devil Woman' hitmaker was close friends with the 'Grease' legend - who sadly lost her lengthy battle with breast cancer aged 73 in August 2022 - and he has put their 80s hit duet 'Suddenly' on his new album 'Cliff With Strings - My Kinda Life'.
Speaking to Yours magazine, he said: "Cliff with Strings is a reimagining of some of my biggest hits - how could I not include Suddenly?
"It is all the more poignant due to losing dear Livvy so recently. I never imagined life without her sweet soul calling me every so often or dropping by - we were such great friends. We recorded this version together live for my 75th birthday in 2015 and it always strikes me how well our voices sounded together."
The 83-year-old singer says the secret to his good health is always being on the move and eating well.
He said: "To me, age is just a number.
"Having good health and keeping fit helps.
"I can do what I want, and am able to do what I choose - but if I was incapacitated with bad health, it would of course be much, much harder."
The 'Summer Holiday' hitmaker doesn't include dairy, wheat, red meat or bananas, potatoes and tomatoes in his diet as he only eats foods that are good for his blood type.
He also takes a whole stash of vitamins and believes some of them are keeping him alive, but he has no idea which ones.
He said: "I'm doing something right. I also take eight vitamins every day and 10 every other day.
"I keep saying one or two of them are keeping me alive, and I don't know which ones they are, I just take them all!"