Kim Kardashian 'played part in Julia Fox's break-up with Kanye West'
While opening up about her relationship with the rapper in her new memoir, Julia Fox has accused Kim Kardashian of playing a role in her break-up with Kanye,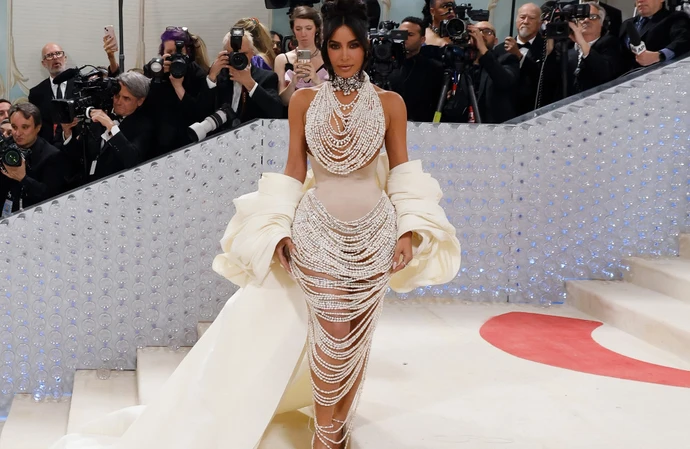 Kim Kardashian allegedly played a part in Julia Fox's break-up with Kanye West.
The reality star, 43, who has four children with Kanye, 46, and was married to him from 2014 until they settled their divorce in 2022, apparently discussed a "lot of information" about model Julia, 33, before they split.
'Uncut Gems' actress Julia, who has son Valentino, with her private pilot ex-husband Peter Artemiev and briefly dated rapper Kanye at the start of 2022, says in her new 'Down the Drain' memoir Kim came up during her final phone call with Kanye.
She says in her book: "He tells me he had a good conversation with his soon-to-be-ex-wife and discovered a lot of information about me.
Kanye then apparently told Julia he "didn't know (she was( a drug addict" and felt like she had "duped him".
Julia, who also describes her heroin addiction in her autobiography, said she told him: "I told you! Maybe if you listened more. And not to mention, so were you!
"I refuse to let him hear me crying, so I hang up and tell my publicist to inform the press that we are over."
Earlier this month, Julia told the Los Angeles Times she believes she was used as a "puppet" during Kanye and Kim's divorce.
She said: "I thought ultimately I'd be helping a precarious situation… get him off Kim's case.
"But I very quickly learned that I was being weaponized."
Kanye has been co-parenting the four children he has with Kim – North, 10, Saint, 7, Chicago, five, and four-year-old Psalm – while taking long holidays with his new wife Bianca Censori, 28.
Julia also branded Kanye a "baby" during an appearance on 'The Drew Barrymore Show' this month.
She told the 'E.T.' actress, 48, about her "overwhelming" relationship with Kanye: "My son has to be first. It just became too much, like I didn't sign up to have two babies, you know?"
Julia added she could only date Kanye "for so long" before it became too much.
She said: "Ultimately I think he needed a full-time person and I just couldn't be full-time.
"I had my son and then (Kanye would) wanna talk on the phone a lot.
"Ultimately I think he needed a full-time person and I just couldn't be full-time.
"Like, I'd have to change diapers and so I bought a pair of AirPods so I could keep it in while I was doing mom stuff.
"It was just – it was so overwhelming and so unsustainable.
"I think I just realised very quickly it just wasn't gonna be sustainable because ultimately I cannot put anybody else first."
Julia was married to pilot Peter from 2018 to 2020 and she was first linked to Kanye when they were seen celebrating the New Year together in Miami.