Britney Spears and Ryan Gosling had massive chemistry during The Notebook audition
Britney Spears' audition footage from the romantic drama 'The Notebook' was shared for the first time.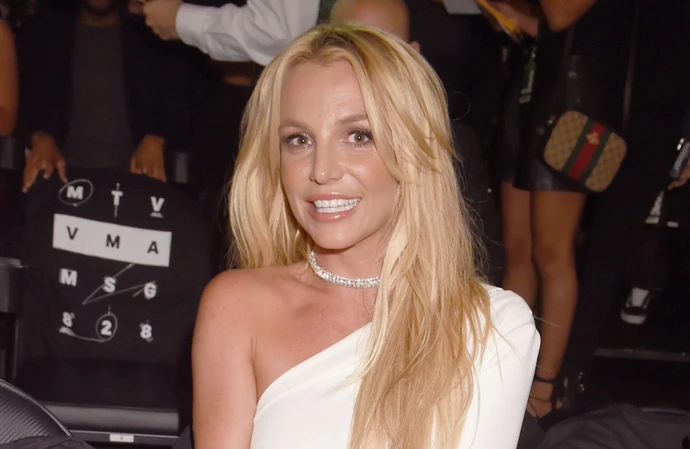 Britney Spears had "unbelievable" chemistry with Ryan Gosling while auditioning for 'The Notebook'.
Part of the pop star's 2002 audition tape for the part of Allie Hamilton in the 2004 romantic drama, which ultimately went to Rachel McAdams, was shared for the first time by the DailyMail, and casting director Matthew Barry says Britney, 41, and Ryan, 42 who played Noah Calhoun, had something special during the chemistry test.
He told ET: "Britney Spears was unbelievable. She was absolutely unbelievable.
"Britney came in and blew us all away."
He said of the pair: "Ryan and Britney were very professional.
"If you've ever met Nick Cassavetes, he can be very intimidating at 6 foot 5. Ryan was really cool, he allowed Britney the time to meet with Nick to discuss the role, to discuss the character. And I think once it was all over, then it was, like, reunion time."
The 'Lucky' singer was extremely emotional relaying the heart-wrenching scene.
Her lines were: "I prayed for you to die in the war, really. Well, not die. I would have felt completely horrible if you would die. But I kinda didn't want you to be alive anymore because I couldn't bear the thought of you being with somebody else, or of us never seeing each other again. So I gotta go, OK?"
Matthew says the 'Crossroads' star should go back to acting.
He continued: "I'm glad her fans have now gotten a chance to finally see it. And I just honestly, I think she should really go back to it."
And he believes she channeled her heartbreak over her split from Justin Timberlake into the audition.
Matthew said: "We didn't know what was going on at the time with her and Justin Timberlake. So I think that she absolutely tapped into what was going on at the time."
He went on: "Again we didn't know. I think she definitely tapped into her emotional depth and brought it out. She showed us she was raw, she was emotional, she was fantastic. She laid it all out on the line."
The casting director admits it was a "very hard toss-up" between Britney and Rachel, 44, but they decided it was a role made for Rachel.
Matthew said: "Rachel blew us away.
"Britney came in, and then Rachel came in, I think, shortly afterwards, and just destroyed us. It was a very, very hard toss-up between the two of them. There was lots of arguing as there are in any film that ever gets made. I think the studio probably wanted Britney for obvious reasons. But Rachel, it was her role."
Despite being urged to return to acting, Britney has admitted it doesn't appeal to her.
Writing in her tome, 'The Woman In Me', she said: "If I had, instead of working on my album In the Zone, I'd have been acting like a 1940s heiress day and night.
"I hope I never get close to that occupational hazard again. Living that way, being half yourself and half a fictional character, is messed up. After a while you don't know what's real anymore."