Ben Foden's wife reveals her struggles trying to get pregnant after three miscarriages: 'It's hard!'
Jackie Foden found it "hard to not get her hopes up" about becoming pregnant after suffering three miscarriages but is now expecting her second child with the rugby star.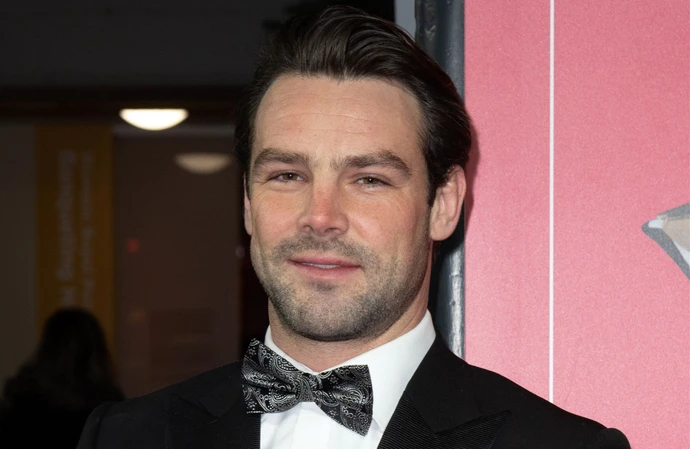 Jackie Foden found it "hard to not get her hopes up" about becoming pregnant after suffering three miscarriages.
The 38-year-old businesswoman already has three-year-old daughter Farrah with rugby star Ben Foden - who also has Aoife, 11, and eight-year-old Tadgh with ex-wife Una Healy - and is currently expecting another with him but revealed things ha been so "hard" on her body as she went through a series of tests to determine what was wrong.
She told OK! Magazine: "I kept getting excited about the pregnancies, but nothing stuck. After the third, we kept thinking 'We'll see if it happens - if it does, it does, and if it doesn't, it doesn't. It's hard not to get your hopes up when you really want another baby.
"My mum then had a hunch that my progesterone levels were off, which they were, and I was quickly put on supplements and got my bloods monitored. They still are, because, I have something called marginal cord insertion which means the umbilical cord is implanted in the wrong area and makes the pregnancy a higher risk. So, going forward, we need to make sure the baby is growing at the correct rate. It's a lot for your body to get pregnant four times in one year - it's hard. The first pregnancy got to around seven to eight weeks, and others were so much earlier, so that's why we wanted to wait to make sure everything was OK with this one. Plus, with my age a lot of things can go wrong."
Ben tied the knot with Jackie on the day his divorce from the former Saturdays singer - who called time on their marriage after she discovered he had been unfaithful - but in the joint interview he revealed that the three of them are all on good terms.
He said: "The most important thing is that she's happy and we wish Una happiness in every way. We told Aoife and Tadhg that they would be having another sibling when they came over to visit for a month during the summer. They'll also be coming over for Christmas, just before the baby is born. We usually go back to England for Christmas and rotate every year with Una in Ireland, but Jackie won't be able to travel then, so the kids will come her
He said: "Una has been very accommodating because she wants Aoife and Tadhg to have a relationship with Farrah. She sends me their school schedules as soon as possible so we can get flights booked for them. But I know the distance and the fact their mum and dad aren't together any more isn't ideal.
"It's difficult for everyone who is involved during a divorce in the public eye. There's a lot of scrutiny."