Brooke Burke doesn't regret her viral comments about her DWTS partner
Brooke Burke "doesn't regret" saying she could have had had an affair with Derek Hough because she is confident in her relationship now.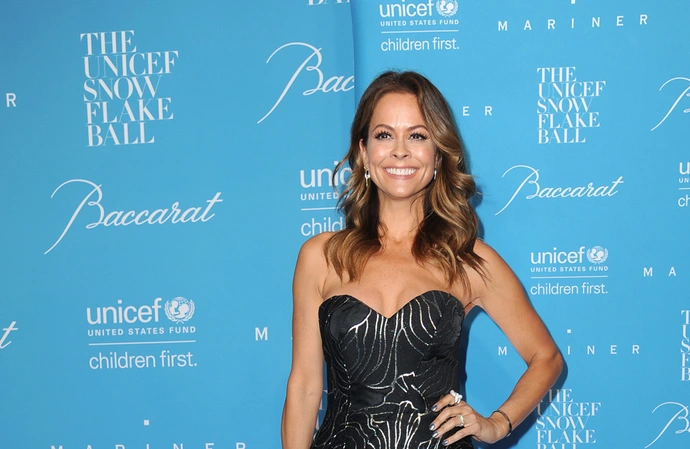 Brooke Burke "doesn't regret" saying she could have had an affair with Derek Hough.
The 52-year-old star won the seventh season of the 'Dancing with the Stars' in 2008 and admitted that even though she was dating her now ex-husband David Charvet at the time, explained chatting with co-star Cheryl Burke she could have been unfaithful with her professional partner but did not expect the comments to go viral.
Speaking on 'The Tamron Hall Show', Brooke - who is now in a relationship with Scott Rigsby - said: "It blew me away because it was headline after headline after headline. Cheryl Burke [is] like my sister, and when girls get to chatting, it's kind of like a tell-all and what I was talking about was the chemistry between pro and celebrity. I don't regret saying it because I'm comfortable communicating because I'm a grown-up and I'm in a monogamous, faithful relationship."
Just weeks ago, the TV star explained that she felt attracted to Derek because she felt a "connection" when they danced together.
Speaking on the 'Sex, Lies and Spray Tans' podcast, she said: "I just thought [Derek] was so young and green and safe. I had no idea he would be such a powerful, bada** choreographer and had I not been married... I would have actually hoped we would have had a love affair. I would have had an affair with him.
"But listen, let me tell you why: You are intertwined with someone's body when you're not a dancer. There is no way that I have ever been so connected — besides with a lover or a husband — than I was with Derek. And it's every single day. So for three months, you are in someone's arms. Why do you think people fall in love? You smell them, you feel them, you're breathing with them."