Priyanka Chopra Jonas says mother is 'extremely overwhelming'
Priyanka Chopra Jonas gets overwhelmed by the fear she's going to make a parenting mistake.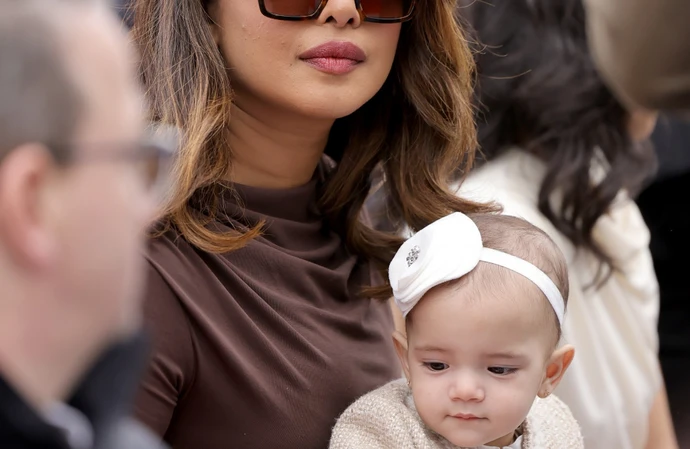 Priyanka Chopra Jonas admits parenting can be "extremely scary".
The 'Citadel' star is rightly overprotective of her and husband Nick Jonas' daughter Malti, who was born prematurely via surrogate in January 2022 and spent 110 days in hospital after she arrived a full trimester before her due date.
And she says motherhood is "extremely overwhelming" every day because she fears making mistakes.
Speaking to People, she said: "I think when you put them to bed, it's extremely overwhelming because every single day you worry about what you can do wrong and what mistake you might make."
The 41-year-old star added: "But you have to check yourself, and I check myself with my family."
However, being a mom is "the greatest thing" she's ever done, and her little girl's smile is a reminder she is doing a good job.
She said: "I look at [my daughter's] smile, and I'm like, 'Okay, okay. I'm doing good so far.'"
She continued: "It's the greatest thing I've ever done. But it's extremely scary."
Priyanka and Nick, 31, spent every day for three months with Malti in a neonatal intensive care unit amid the COVID-19 pandemic.
At the time, her daughter's life hung in the balance.
The actress - who married Nick in 2018 - told British Vogue magazine: "We spent every single day with her on my chest, on my husband's chest. I didn't know if she would make it or not."
Priyanka was accused of "outsourcing" her pregnancy and acquiring a "ready-made baby" after revealing her surrogacy, which she found "painful".
She shared: "I've developed a tough hide when people talk about me.
"But it's so painful when they talk about my daughter. I'm like, 'Keep her out of it.' I know what it felt like to hold her little hands when they were trying to find her veins. So no, she's not going to be gossip.
"I've been really protective of this chapter of my life with my daughter. Because it's not about my life only. It's hers too."
Priyanka explained turned to a surrogate after experiencing "medical complications".
She added: "This was a necessary step, and I'm so grateful I was in a position where I could do this. Our surrogate was so generous, kind, lovely and funny, and she took care of this precious gift for us for six months."