Rapper 2 Chainz bought himself a lawn mower... and a STRIP CLUB for his 46th birthday
2 Chainz splashed the cash on a top-of-the-range lawn mower and his own strip club for his birthday.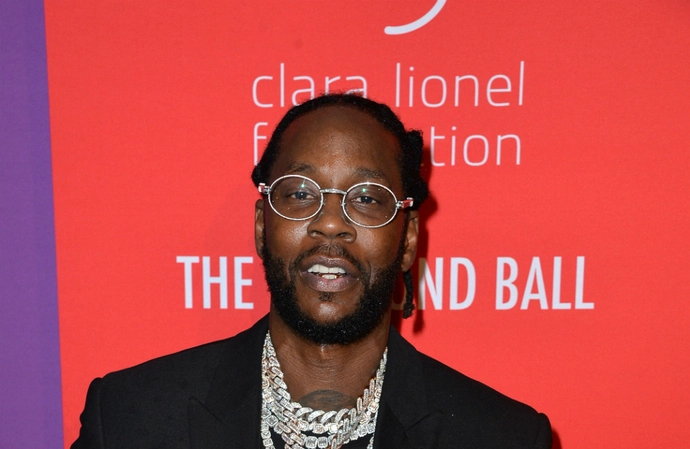 Rapper 2 Chainz bought himself a lawn mower, and a strip club, for his 46th birthday.
The 'Mortgage Free' rapper was on 'The Tonight Show Starring Jimmy Fallon' with his fellow rapper and collaborator Lil Wayne and had the room in fits of laughter when he revealed the two entirely different gifts.
Asked how he celebrated his birthday, he said: "I bought a lawn mower and a strip club."
He firstly explained that he purchased the high-end John Deere grass cutter because he wished to do his "large yard" himself after always paying for help maintaining his Hollywood Hills mansion.
He said: "So I pay people to do everything for me, like most rich people do. And then I woke up and I said, 'You know what? I've never cut the grass before.' And I felt like maybe I hadn't crossed over the threshold of manhood.
"And so I woke up and I got me a John Deere."
The 'I'm Different' rapper - who has teamed up with Wayne on the joint LP 'Welcome to Collegrove' - then plugged his strip club called Candyland in Atlanta, Georgia.
He said: "It's called Candyland, it's in Atlanta. Make sure you check us out.
"Needless to say, it's for adults."
The hip-hop superstar loves to splash the cash and previously revealed he spent more than $1 million on clothes in 2018.
The former Playaz Circle member - whose real name is Tauheed Epps - confessed he has a "huge problem" when it comes to spending on his "luxurious" wardrobe, and if he sees a garment he likes, he has to buy it no matter the cost.
Speaking to Power 105.1, he said: "I buy a lot of clothes, I spent over a million dollars in clothes last year, which is a huge problem. Now that's a huge problem, luxuriousness is bad."