Kim Kardashian reveals pregnant Kourtney is on 'bed rest'
Kim Kardashian has explained why her pregnant sister Kourtney Kardashian missed her birthday party - revealing she is on 'bed rest' as she prepares to welcomed her new baby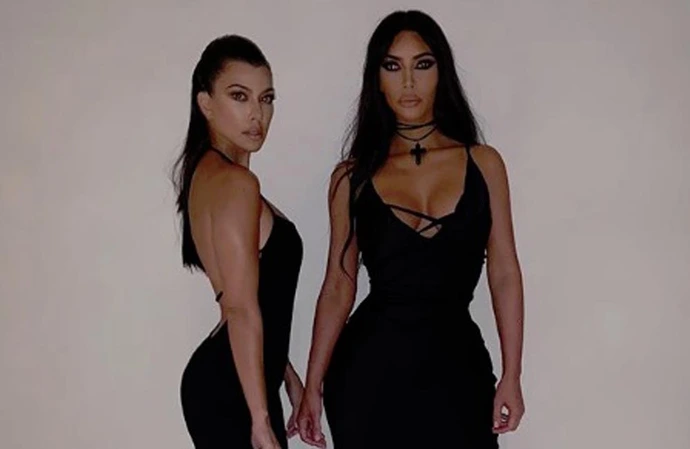 Kim Kardashian has revealed her pregnant sister Kourtney Kardashian is on 'bed rest' as she prepares to welcome her new baby.
The reality TV star turned 43 on Saturday (21.10.23) and celebrated with a family party involving her mum Kris Jenner, and sisters Khloe Kardashian, Kendall Jenner and Kylie Jenner, but mum-of-three Kourtney was notably absent and Kim has now explained why.
In a post on Instagram, Kim wrote: "So blessed to have hit the jackpot of friends! I couldn't have ever dreamed I would be so lucky to call these girls my friends.
"Thank you for all the birthday love. And Kourt I'm jumping in bed with you next week for our bed rest picnic."
Other guests at the bash included Hailey Bieber, Sara Foster and Olivia Pierson.
Kourtney, 44, is currently expecting her fourth child - her first with new husband Travis Barker - and her due date is believed to be in the coming weeks as she nears the end of her pregnancy.
She previously suffered a terrifying health scare when she was admitted to hospital to undergo emergency surgery to save the baby's life. No more details about her current condition have been revealed.
However, 'The Kardashians' star Kourtney did acknowledge Kim's birthday in a post on Instagram in which she insisted their TV fights aren't really that bad.
In a post on her Instagram Stories, Kourtney wrote: "Happy happy birthday to my first sister @kimkardashian! "Thank you for all those years of bossing you around and you actually listening to all my crazy ideas." Addressing their most recent squabbling, she added: "People think the fights they've seen on tv are bad ... if only they got to witness the hair pulling, nail digging ones from early high school. The joys of sisterhood. I love you deeply forever and always. May God bless this year with love and happiness and abundant joy. [sic]"