Prince William hails the late Sir Bobby Charlton a 'true great'
The Prince of Wales has paid a touching tribute to the late football icon.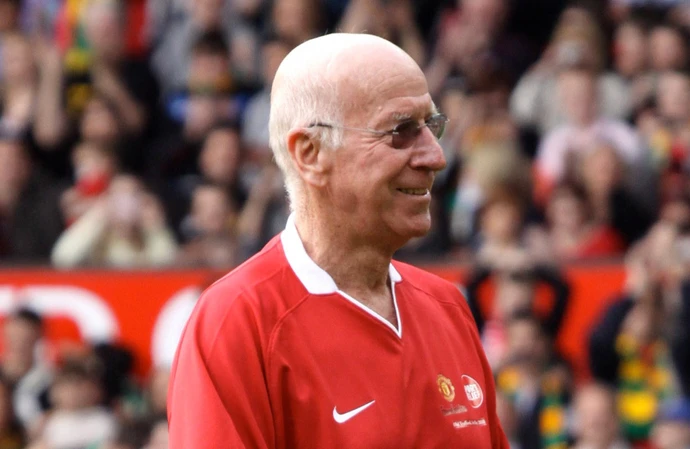 Prince William has hailed the late Sir Bobby Charlton a "true great" following his passing aged 86.
The England and Manchester United icon - who won 106 caps and scored 49 goals for his country - died surrounded by his loved ones on Saturday (21.10.23).
Tributes have flooded in for the footballing legend, with the Prince of Wales, 41, who is president of the Football Association (FA), among those to remember one of the country's greatest footballers of all time.
The royal posted on X: "Sir Bobby Charlton. First Division Champion. European Champion. World Champion. Gentleman. Legend.
"A true great who will be remembered forever. Thank you Sir Bobby. W."
Bobby was in the England team that won the 1966 FIFA World Cup, the year he also won the Ballon d'Or.
And Sir Geoff Hurst, who is now the last surviving member of that very team, posted a touching tribute to his former teammate.
The 81-year-old retired striker wrote: "Very sad news today 1 of the true Greats Sir Bobby Charlton has passed away. We will never forget him and nor will all of football
"A great colleague and friend he will be sorely missed by all of the country beyond sport alone. Condolences to his family and friends from Geoff and Judith. (sic)"
His former club Man U wrote: "Sir Bobby was a hero to millions, not just in Manchester, or the United Kingdom, but wherever football is played around the world."
Just hours after his passing, Manchester United's players took to the pitch wearing black armbands to show they were in mourning.
A wreath containing red and white flowers was also laid near to the 'Holy Trinity' statue of Bobby, George Best and Denis Law at Old Trafford.
Bobby's family announced in a statement: "It is with great sadness that we share the news that Sir Bobby passed peacefully in the early hours of Saturday morning.
"He was surrounded by his family. His family would like to pass on their thanks to everyone who has contributed to his care and for the many people who have loved and supported him.
"We would request that the family's privacy be respected at this time."
As well as the World Cup, Bobby won the First Division with Manchester United three times and the FA Cup once. They also won the European Cup in 1968.
Among his accolades include the 2008 BBC Sports Personality of the Year Lifetime Achievement Award and the UEFA President's Award.
His life was shaped by the horrific Munich air crash of February 1958.
Bobby was one of the survivors after 23 people lost their lives, including seven members of the Manchester United team.