Britney Spears left in dark over Kevin Federline's pregnant partner when they started dating
Britney Spears says a "number" was done on her when she started dating Kevin Federline and he didn't tell her about his children.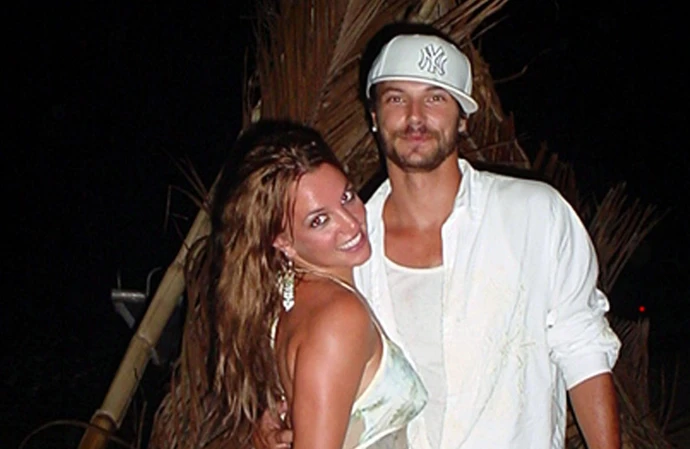 Britney Spears was in the dark about ex-husband Kevin Federline having a baby on the way when they started dating.
The 'Womanizer' hitmaker, 41, later found out through a friend that the former backup dancer was set to become a father to his second child with Shar Jackson when they were an item in 2004.
Writing in her tell-all memoir, 'The Woman In Me', she wrote: "I was living in a bubble, and I didn't have a lot of good, close friends to confide in and get advice from.
"I had no idea until after we'd been together for a while and someone told me, 'You know he has a new baby, right?'.
"I didn't believe it but when I asked, he told me it was true.
"He told me he saw them once a month.
"'You have kids?' I said. 'You have children? Not only one child but two children?'
"So, a number was done on me."
The two children are Kori Madison Federline, 21, and 19-year-old son, Kaleb Michael Jackson.
He and Shar split after the birth of their son and he and Britney got married just a little while later in September of 2004.
They went on to have sons Sean Preston in 2005 and Jayden James in 2006.
Father-of-six Kevin is now married to volleyball player Victoria Prince, and they have two children together.
According to the tome, Kevin, 45, is said to have been motivated by "fame" and Britney was advised by her lawyer to file for divorce before he did.
In the book, which is out on Tuesday (24.10.23), she wrote: "I was led to believe that it would be better if I did it first so that I wasn't humiliated."
Britney married her third husband Sam Asghari, 29, last year, however, this summer the aspiring actor filed for divorce, citing irreconcilable differences.
The split came after Britney suffered a heartbreaking miscarriage.