Kim Zolciak files to dismiss divorce - because she's still sleeping with Kroy Biermann
Kim Zolciak has filed to dismiss her divorce because she is still having "marital sexual relations" with estranged husband Kroy Biermann.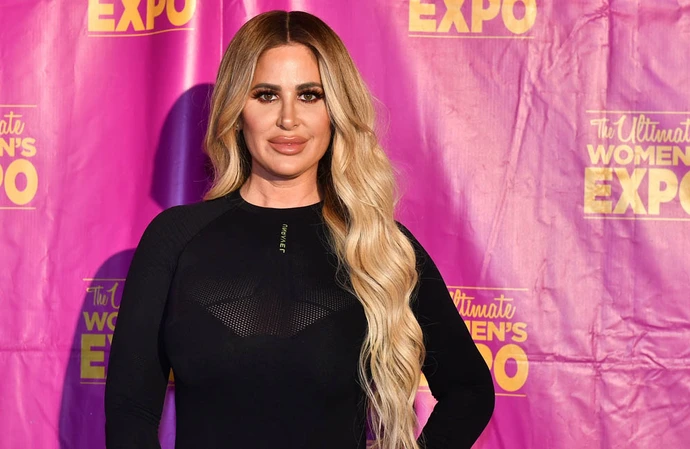 Kim Zolciak has filed to dismiss her divorce because she is still having "marital sexual relations" with Kroy Biermann.
The 'Real Housewives of Atlanta' star has submitted a new motion to dismiss her estranged husband's second petition to end their 11-year marriage, arguing that they are still sleeping together, despite their break-up.
Citing two previous Georgia court cases from 1978 and 1980, the petition obtained by E! News stated: "Contrary to the claims made in the Petition for Divorce, the parties have engaged in marital sexual relations on multiple occasions since the filing of the Petition for Divorce, and most recently on or about September 7, 2023.
"The allegation of an irretrievably broken marriage is demonstrably false if the parties have resumed cohabitation or have reconciled for any period. The very fact of cohabitation or reconciliation shows that some possibility remains that the marriage is viable...the parties are required to once again affirm that the marriage is indeed irretrievably broken by the bringing of a new complaint."
The couple first split in May, stating their marriage was "irretrievably broken" but two months later, they called off their divorce.
However, in August, the 37-year-old former NFL player again filed for divorce from the 45-year-old reality star and requested full legal and physical custody of their four children, Kroy Jr., 12, Kash,10, and nine-year-old twins Kaia and Kane, as well as alimony and child support.
It was also reported Kroy - who legally adopted Kim's older daughters Brielle, 26, and 21-year-old Ariana in 2023 - was seeking exclusive use of their Atlanta-area property and wanted his estranged wife to be prevented from entering the home.
Kim and Kroy had made various allegations about each other when they first filed for divorce.
She filed a motion to have him drug-tested, with legal papers obtained by Us Weekly stating: "[Zolciak claims to have] seen Respondent smoking marijuana, and she has serious concerns for the safety and well being of the minor children while in Respondent's care. She is fearful that the children will be exposed to Respondent's drug use."
And, Kroy alleged Kim had a gambling problem, saying in court documents: "[She has] presented very troubling behaviour which has accelerated in the months leading up to Petitioner's filing for divorce," and is "unable to properly care for the children".
Kim's lawyer said in a statement at the time: "It's really sad the way Kroy is causing our divorce to play out in the media like this because it could have a profound effect on our children in the long run. To continuously spread lies in an attempt to paint Kim as an unfit mother for his own gain is harmful and incredibly misleading regarding Kim's efforts to raise her children."