Travis Kelce's ex-girlfriend 'so thankful' she'd had therapy before his Taylor Swift romance
Travis Kelce's ex-partner, Kayla Nicole, needed therapy after their split.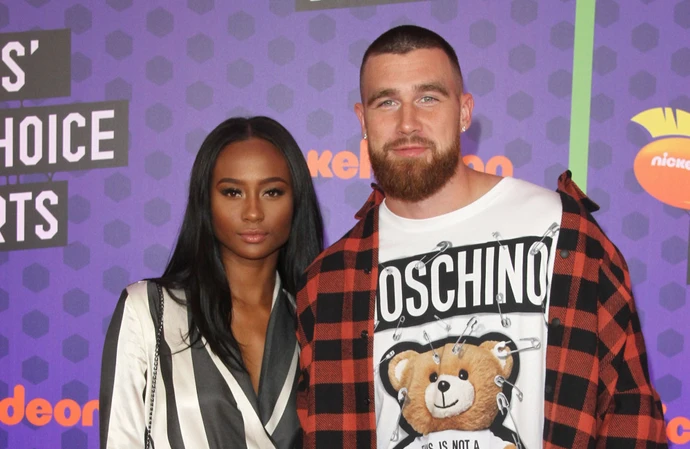 Travis Kelce's ex-girlfriend admits she might have reacted differently to his romance with Taylor Swift if she hadn't had therapy.
Sports broadcast journalist Kayla Nicole was in an on-and-off relationship with the Kansas City Chiefs player for five years from 2017 until 2020, and she required therapy after their breakup.
Now that Travis has moved on with pop megastar Taylor Swift, Kayla admits she is "so thankful" she had the "tools" to help her reel in her reaction to the high-profile duo's romance that started earlier this month.
Speaking to People, she said: "I'm so thankful for therapy because had I not done that, I don't know how I would be reacting in the moment right now. No clue."
The fitness TikToker said: "I'm posting content and people are like, 'You look so good. Tell us your tricks. You look amazing.' And I'm like, 'I'm miserable. I'm miserable. I'm depressed.'
"My abs were amazing, I had a six-pack. And it was like, 'I had never felt so bad in my life.'"
On the importance of being mentally fit, she continued: "So, I started going to therapy and quickly realised, OK, it's one thing to be physically fit, but it's another thing to be mentally fit.
"You could be in the best shape of your life, but mentally, if you are not a healthy person, it's not going to feel good."
Kayla added of how she managed her reaction: "You thought the worst had already come, but buckle up and take all of the tools right now and put them in your bag because you're going to need them."