Jon Hamm was Ellie Kemper's 'dreamy' drama teacher
Mad Men star Jon Hamm taught at his former school before finding fame as an actor and his former student Ellie Kemper has described him as a 'dreamy' drama teacher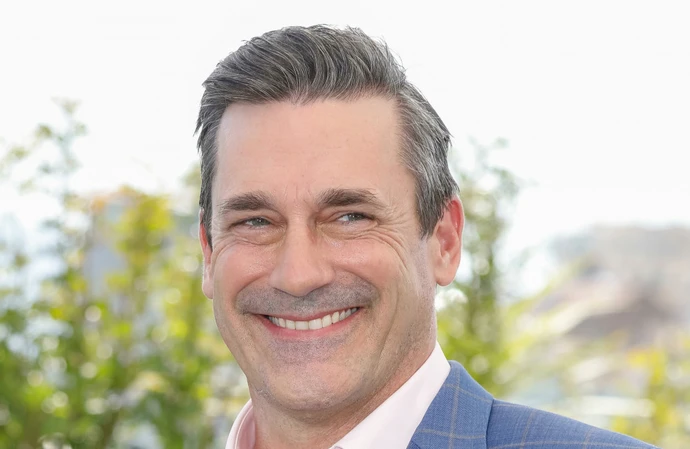 Jon Hamm was Ellie Kemper's "dreamy" drama teacher.
The 'Unbreakable Kimmy Schmidt' star, 43, went to the same high school as 'Mad Men' star Jon and she was one of his students when he came back after graduating college to teach drama for a year - and she was particularly fond of her young and good-looking teacher.
She revealed the pair's connection during an appearance on SiriusXM's 'Radio Andy', explaining: "He was my drama teacher ... He's 10 years older than I am. He went to my high school ... To give people some background ... he went to my school, went to college, came back and taught drama for a year at our high school.
"He's the youngest teacher by far. He's not bad looking and he's teaching drama. He's, in fact, great-looking. Dreamy."
Ellie got back in touch with her former teacher in the early days of her comedy career and she was amazed when he agreed to come to one of her shows in Los Angeles.
She added: "Jon Hamm is a generous, selfless kind of guy ... I reached out to him when I was doing my one-person show. A little comedy show. I had my little suitcase of props. I was doing this one-person show in Los Angeles and at that time, he was already famous on Mad Men, and I emailed him from our high school directory.
"I said: 'Hey, I'm doing this show. I know you're really busy, but it'd be great if you could come,' and he came and that's when I reconnected with him. I mean, that's a class act, right? He's a good guy."
Kemper went on to take off and she later found herself sharing the screen with her former drama teacher when they were both cast in Netflix sitcom 'Unbreakable Kimmy Schmidt'.