'I'm not doing it anymore!' Ozzy Osbourne insists fourth major surgery is his 'final' one
Black Sabbath legend Ozzy Osbourne won't undergo more surgeries after his "final" procedure this week.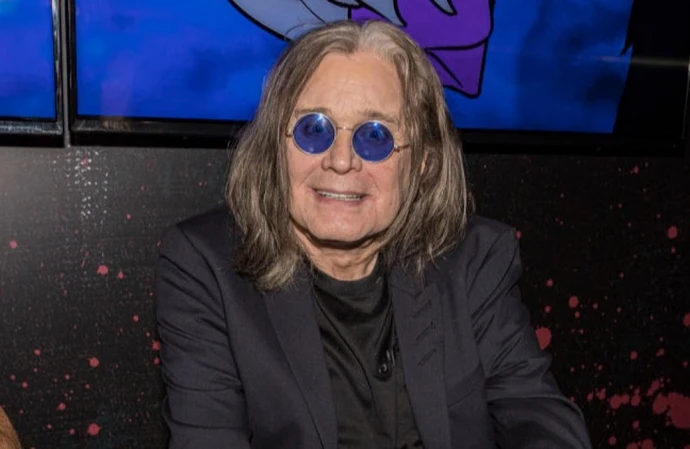 Ozzy Osbourne is choosing to halt surgeries after undergoing a "final" procedure this week.
The 74-year-old musician - who retired from touring several months ago due to structural damage to his spine - has confirmed he won't be looking to undergo further operations on his neck and back as he prepared for his fourth one.
On Tuesday's (19.09.23) episode of 'The Osbournes Podcast', he said: "Tomorrow, I have my final surgery on my neck.
"Which it is gonna be the final surgery, because I can't do it anymore. Regardless of the way it ends up after tomorrow, I'm not doing it anymore. I can't."
The Black Sabbath frontman has been candid about his health struggles over the years, including a fall in 2019 which aggravated a spine injury from a decade earlier, and being diagnosed with Parkinson's disease in 2020.
He joked that undergoing surgery feels like "going over for a f****** haircut" at this point, but his condition has "improved somewhat since the procedures even if he still has struggles with his mobility.
He added: "My feet feel like I've got bricks tied to them when I'm walking.
"I walked upstairs today and downstairs for the first time in a while, and my feet feel like I've got diving boots on when I'm walking. I think it's the nerves."
However, the defiant star told his critics to "f*** off" as he insisted he's "far from being on his last leg".
Earlier this month, Ozzy revealed he was in "a lot of pain" before the fourth major operation, noting his back discs have now separated from his skeleton.
He explained: "In my back, the two discs, and the muscles on my shoulders have separated from my skeleton, and that's why I lean forward as it's like gravity is bringing my head forward."
Ozzy also said he has always walked in a bird-like way that sees his head lead his body.
His wife Sharon said it was because Ozzy thought it was "cool" when he was younger.