Sir Michael Caine uses walking stick as he makes first red carpet appearance in two years
'The Great Escaper' actor Sir Michael Caine, 90, used a walking stick as he made a rare red carpet appearance for the film's premiere in London.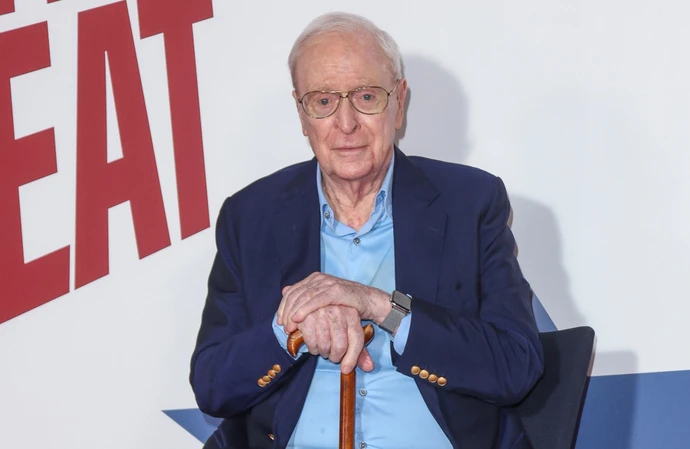 Sir Michael Caine used a walking stick as he made his first red carpet appearance in two years.
The 90-year-old actor made a rare public appearance on Wednesday (20.09.23) evening as he joined the cast of 'The Great Escaper' for the movie's premiere at London's BFI Southbank.
The big screen veteran sat down as he posed for photos at the event, sporting a navy suit with a pale blue shirt.
Sir Michael - who has been seen using a walking stick and a frame on a number of occasions since suffering a broken ankle after falling on ice in 2018 - was helped onto the red carpet by director Oliver Parker.
He also posed for photos with the cast as they gathered around him.
In 'The Great Escaper' - which is inspired by a true story - he plays Bernard Jordan who "staged a 'great escape' from his care home" in 2014 to "join fellow war veterans on a beach in Normandy".
Jordan went on a 48-hour adventure to commemorate the former soldiers' fallen comrades at the 70th anniversary of the D-Day landings.
The synposis adds that his journey "also marked the culmination of his 60-year marriage to Rene", who is played by late go-star Glenda Jackson.
Meanwhile, Sir Michael recently suggested the movie is "probably" going to be his final role.
He told the Daily Telegraph newspaper: " am bloody 90 now, and I can't walk properly and all that."
He added: "With COVID and all that, I hadn't done a picture for three years, and I thought I was finished.
"And I suddenly did it — and had such a wonderful time... I was so happy to do it.
"I just loved the character of Bernie. I thought he was incredible, and it's so beautifully written."
He previously teased his retirement in 2021, revealing on BBC Radio that he was suffering with a "spine problem which affects my legs so I can't walk very well".
He suggested at the time that his role in 'Best Sellers' would be his "last part", adding: "There's not exactly scripts pouring out with a leading man that's 88."